I know that everyone, including Bill Gross, looks at US Treasuries with one eye. There's lots of supply coming this month. Yields have spiked across the yield curve and basically no one wants to touch this market. Understandable. Fundamentals look like cr*p. But the cycles should be coming into favour for bonds shortly. There is a very noticeable 12-13 month cycle at work, and a larger 25 month cycle that seems to be very reliable. The bigger questions lies in what are the larger cycles doing for treasury bonds. My take is the last 9 year cycle low bottomed in early 2000 as the stock markets were peaking at the time. Then we either saw a 4.5 and 9 year low (came early) as the markets peaked last year (actual low was June 2007), or we are approaching that low in the future. Given the extremely bullish rise last year, one would have to wager that the 9 year low came early (ie. in June 2007) and is what propelled treasuries to new all-time highs in Dec. 2008.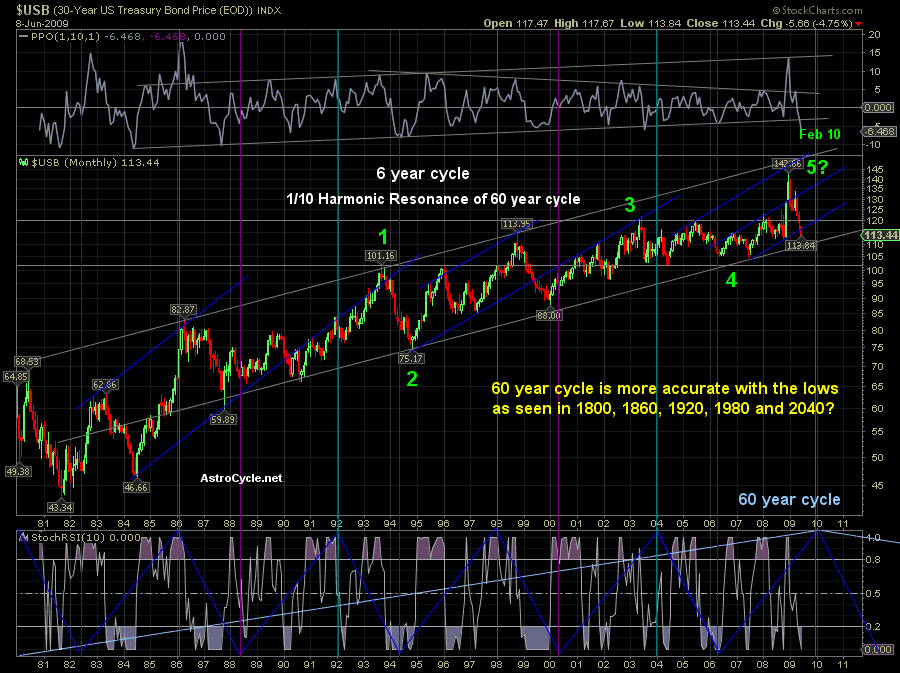 If bonds are in fact in a new 9 year cycle (from June 2007), can they rise significantly from the next 25 month low (4.5 year mid-cycle)? My wager is yes and that is why I have taken an initial position in TLT here below 91. I expect bonds to form a low here in June and then either correct the strong rise of last year or attack the highs in a continued deflationary scenario.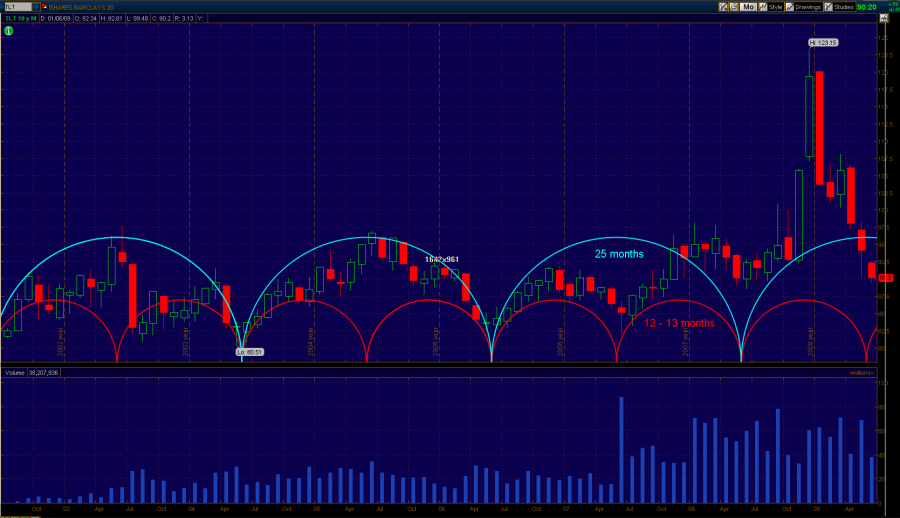 Two clues as to which way this goes is the ability of TLT to hold onto the June 2007 lows. If it doesn't, then a 9 year low hasn't likely arrived. The second is to see the June 2008 lows hold as well. TLT is caught in a little triangle which I view as a ending diagonal in EW terms. If it breaks up from it, it could very likely end the decline. If it breaks down, then lower targets come into play.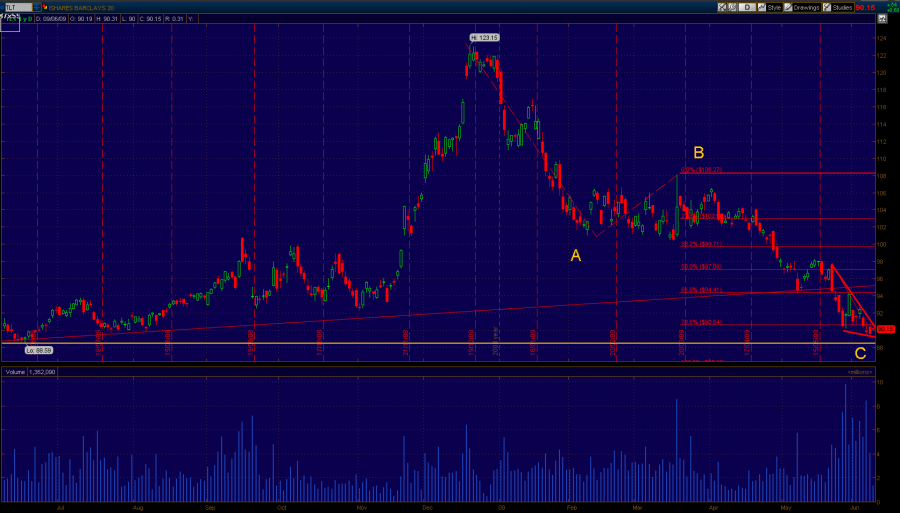 cheers, john
Edited by SilentOne, 09 June 2009 - 10:46 AM.