Last Saturday I posted to IG that BTC was at the place it needed to turn back down or I would need to revise my outlook.
This was the chart I posted: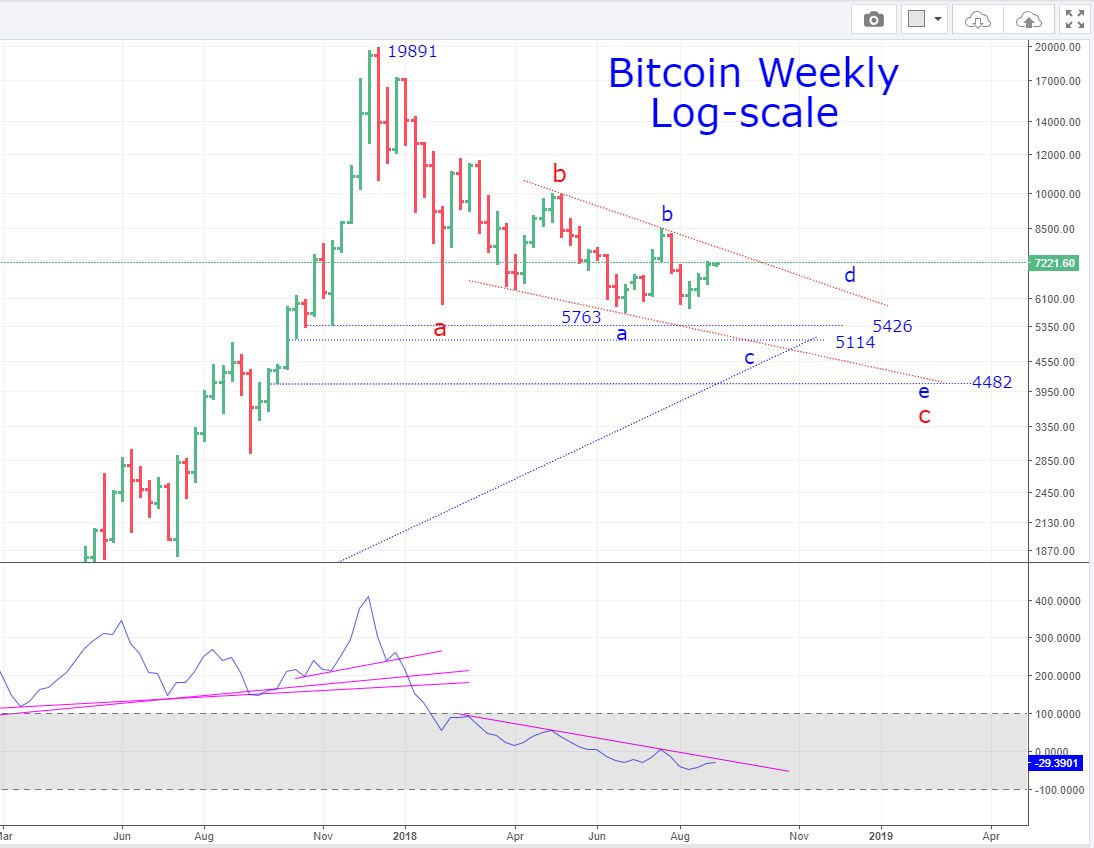 Obviously, the news that came out yesterday was a double blow to BTC: a bit wallet containing an estimated $1B opened and started sending coins to Bitfinex, then also GS reported that they have changed their plans to add a trading desk for crypto.
Last night's charts... still looking for a wave-c low in the 5100-5400 range... judging on the obtuse angle on the 240-min chart, this week's highs will not be seen  again for a while...  twt.