On 9.4.18 I posted this chart, showing what I think was the wave-e:d:5 Island reversal with TLs and supports at ~284, ~272 & ~242: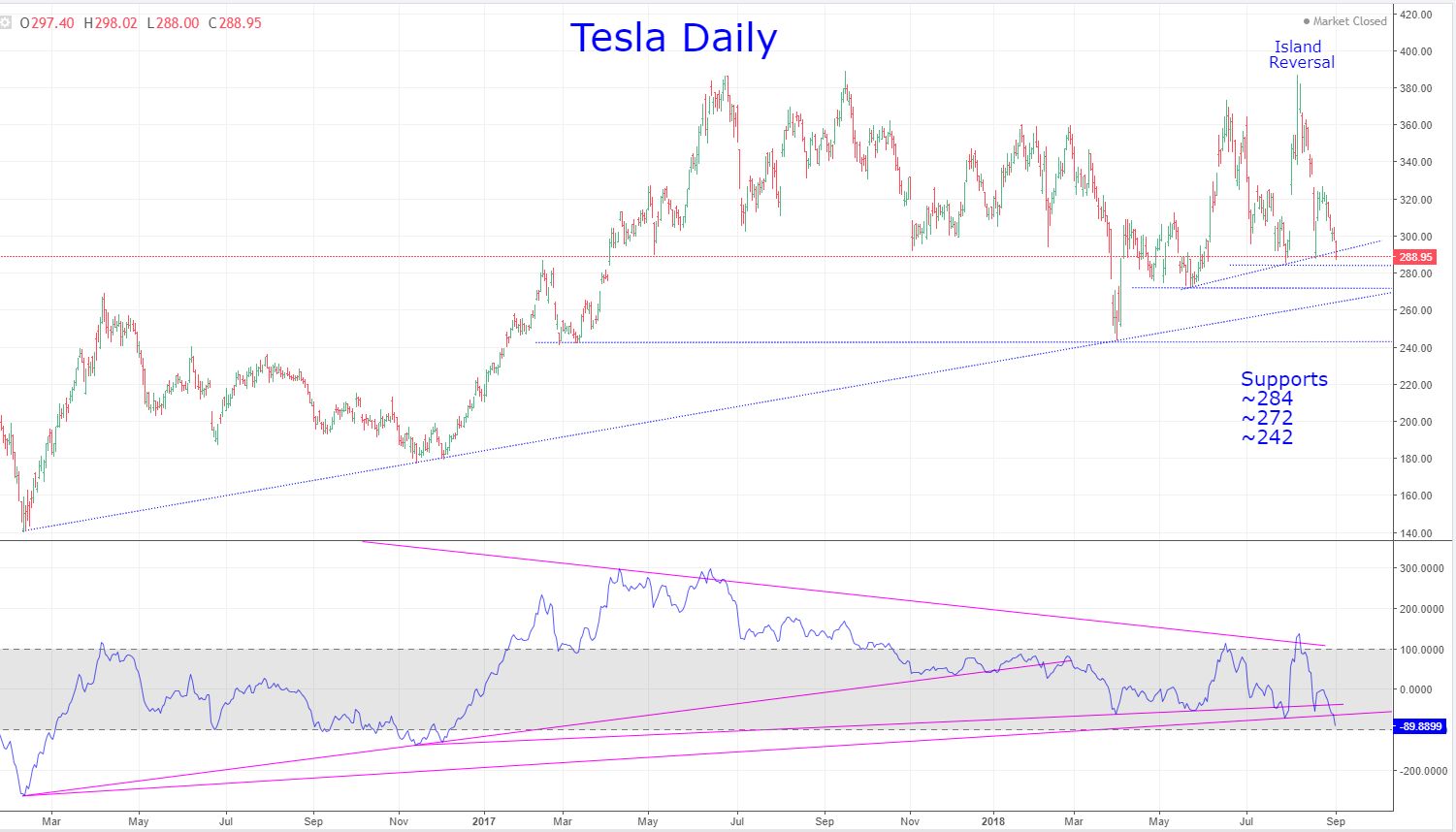 Little did I know when I posted that chart that CEO, Elon Musk, would help push the price down through the first three TLs I put on the chart in only three days!
Yesterday's recklessness cost his shareholders $3,000,000,000.00 today - 3 billion dollars in market capitalization GONE in one arrogant act of indiscretion!
He has the right to behave within the law however he wants as a private citizen, but does NOT have that same prerogative as the CEO of a billion dollar publicly traded corporation!

Next lower supports: ~242, ~210 & ~180... I wonder how quickly he can help the stock price along to drop down to them?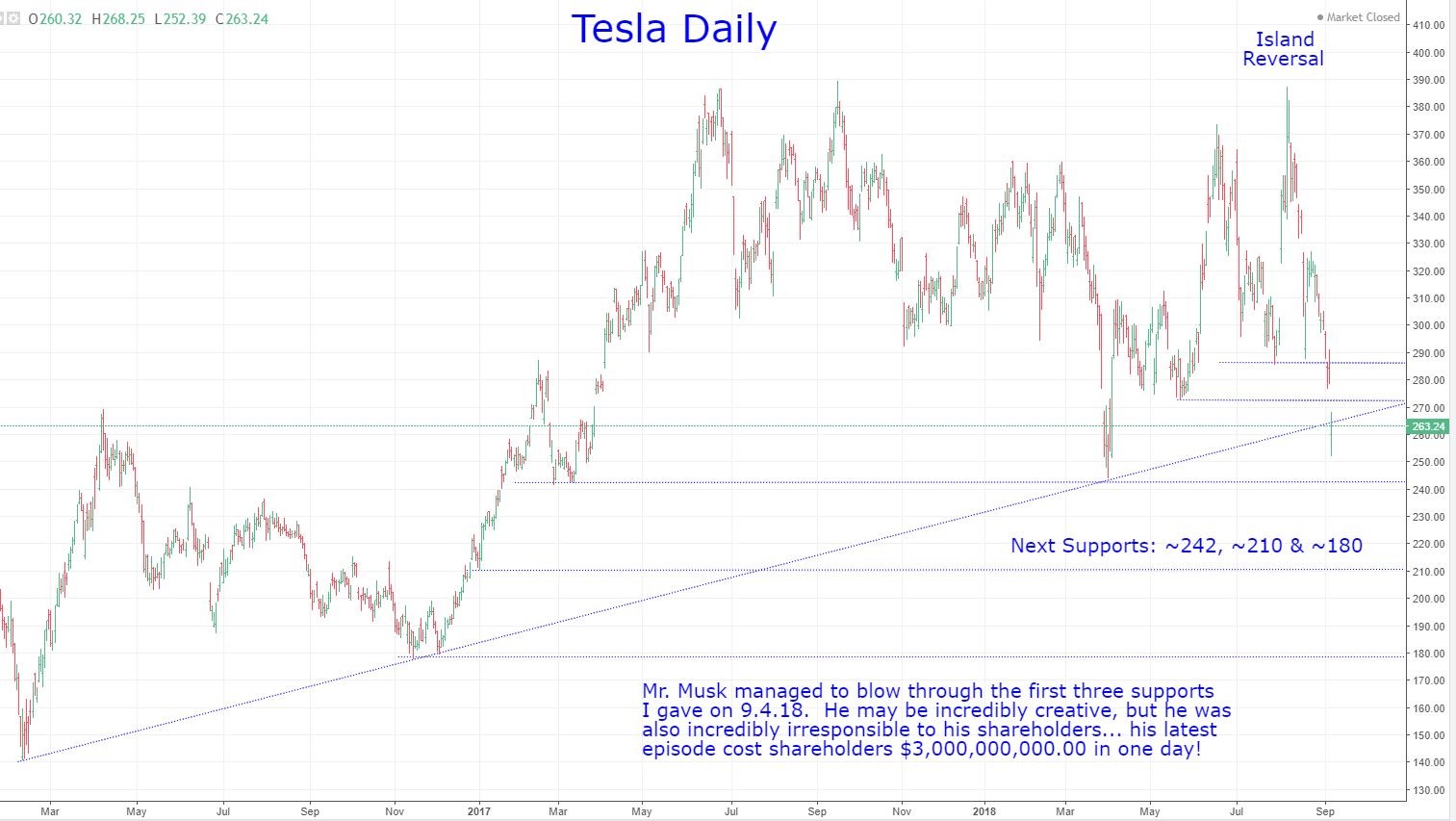 Edited by tsharp, 07 September 2018 - 09:38 PM.