Here's one just for fun… AVAV was recently in my financial feed, due to a nice rise in price, because the company had been awarded a hefty contract.
AeroVironment has mainly two industries: Agriculture and Defense… and mainly two products: drones and tactical missiles.
Regardless of one's feelings about the company or products, they seem to have found a good niche and are providing great products and/or service - at least based on what the stock is doing presently.
Both of my lower targets for wave-3 have already been met, there is one additional target above, at 142.55, but as you can see, the price is starting to take on a parabolic curve, so targets may become extended on a regular basis…
The momentum indicator line is not even close to signaling an end, and there is still a wave-3 – wave-5 to go… watching.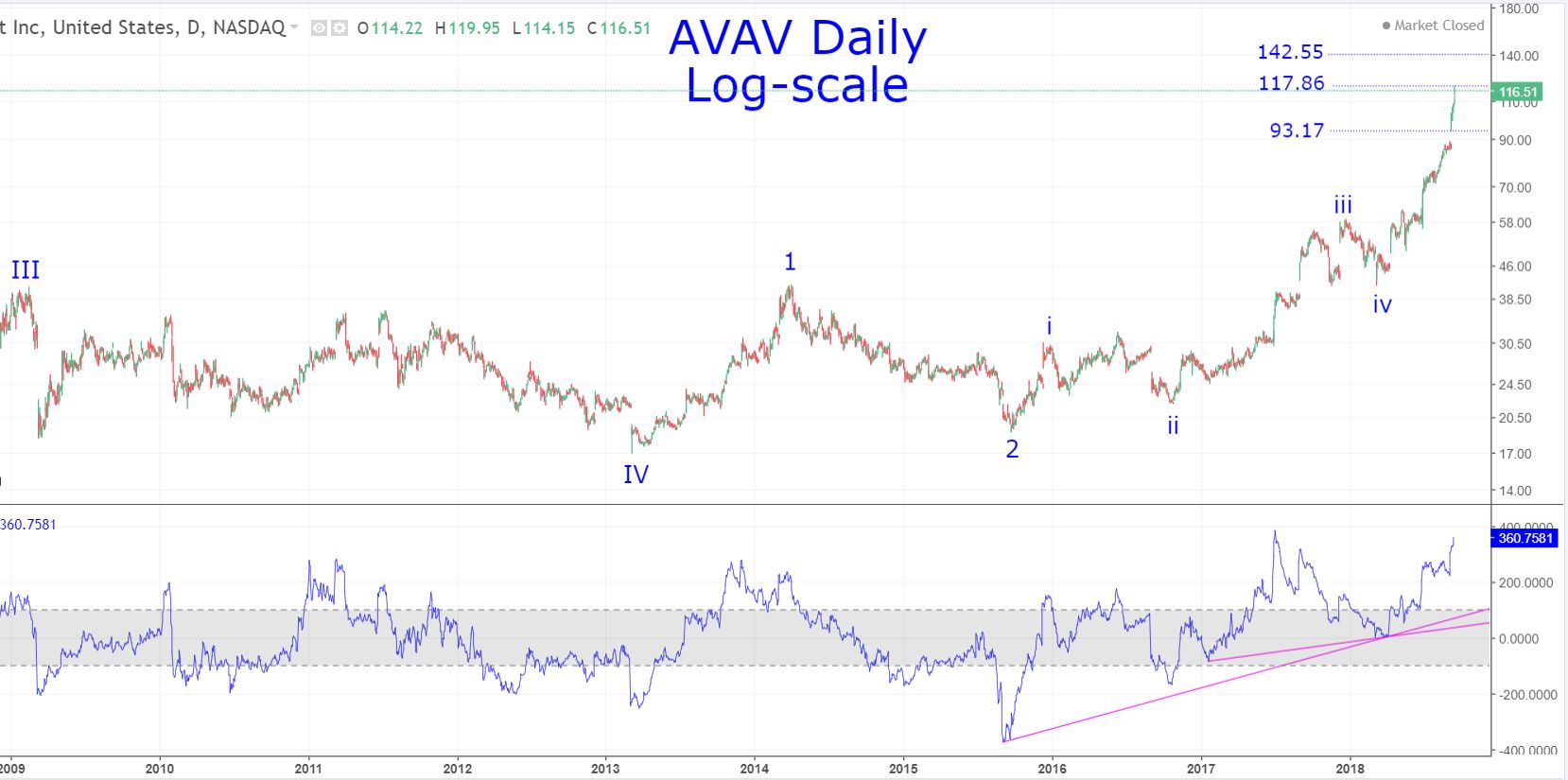 Edited by tsharp, 16 September 2018 - 08:59 AM.