Biggest Bear Trap of All Times? (Friday's Pullback)
Started by
SemiBizz
,
Dec 29 2018 11:27 AM
BREAKING NEWS
Posted 31 December 2018 - 08:18 AM
ES Futures 2505... best resistance 2519.00
---
Posted 01 January 2019 - 12:39 PM
Bears will overstay their welcome as interim bottom is near IMHO. If so were a bear I'd have taken my profits by now and stand aside or gradually scale into Longs.

---
Posted 01 January 2019 - 12:52 PM
I don't think it's settled...
Tomorrow's your New Year's Gap...
We still have one from 2012...
The name of the game is gap it and go...
I was out on appt. late Friday and missed the close... but in my post-mortem examination, I ran across this 45 Pt Nasdaq spike in the final 3 min of trade!...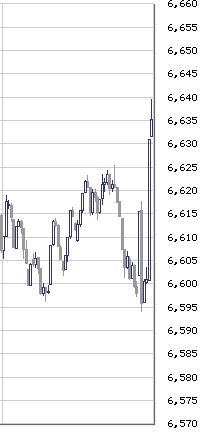 ---
---
<! --- START GOOGLE AD FOR TRADERS-TALK----!> <! ---Note: For EGGLLC, google_ad_client = "pub-9103670024672408"----!>




<! --- END GOOGLE AD FOR TRADERS-TALK----!>