Basic TA backchecking to determine if I'm making the right calls
Oct. SSO
- This looked like a major violation of the March trendline in early October.
Combined with the Sell volume & MACD crossover it looked to be a good time to exit long position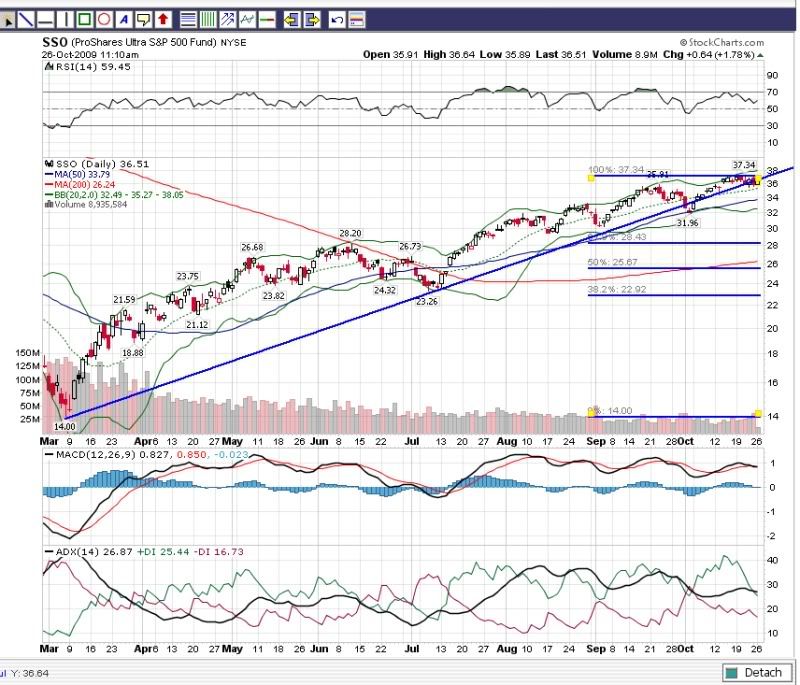 A month later it just looked like a pullback to the lower BB and set a new high.
The lower trendline I've draw off that Nov. 1 low didn't get it's third hit till today -
Was I too early to sell? - It looks like it now in hindsite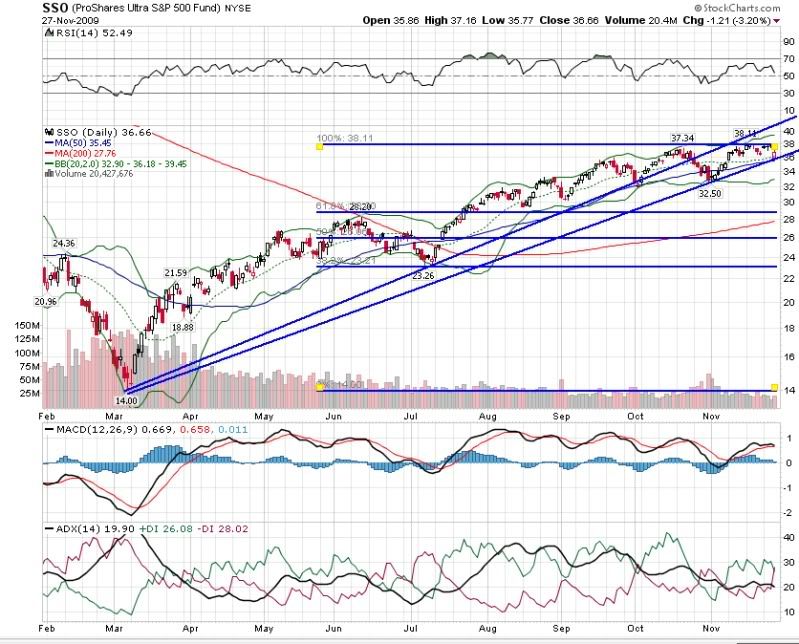 Same line of thinking on QLD
- I saw the trendline break and sold as it got close to touching it from the backside
Now that I think about it - I also used the QLD chart sell to help strengthen my opinion on exiting SSO
I do read this board whenever possible - I remember Tuffy posting an IBD sell - that sticks out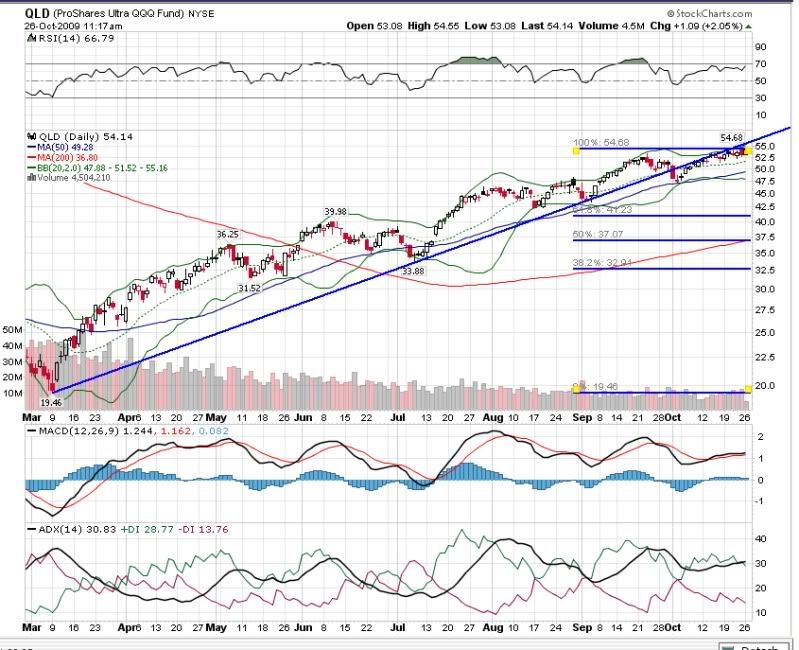 a month later I'm kicking myself for not buying back when it hit that lower BB and went back up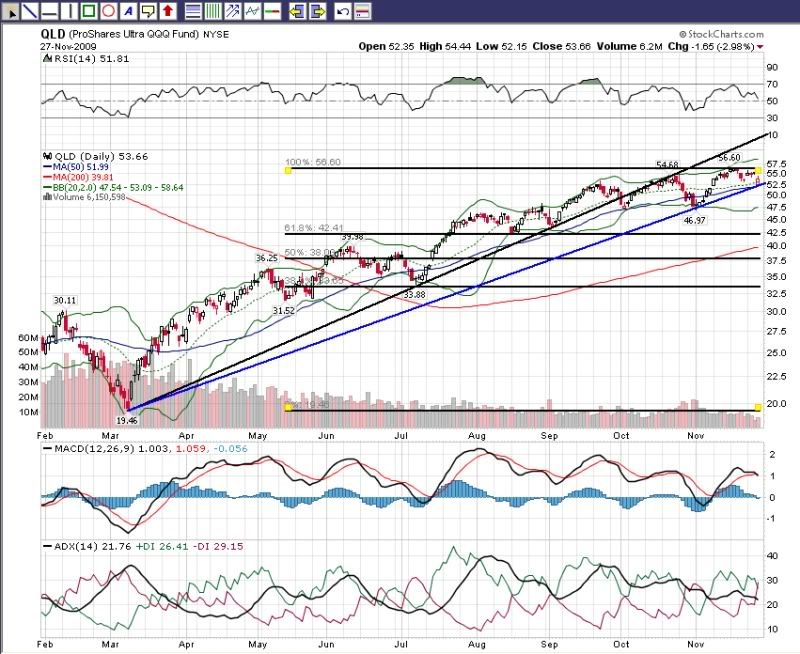 I'd describe my trading style as IT to LT - Not someone who can look at this daily
Just wondered if there's any advice for how I'm looking at and judging these decisions?
Thanks - Scott