Environmentalists' Fire Suppression: Causing Massive Fires!
Will Smokey Bear be replaced by Mary's Little Lamb?

The "Smokey Bear mentality" is the notion of preventing any fires from sparking became popular in the West toward the end of the 19th century.
However, decades of fire suppression -- a fire management technique -- have contributed to the scope of fires occurring today, according to experts. Fire suppression prevents natural fires that can facilitate renewal of the forests and clear them of natural fuel.

"But what that allowed to happen was more and more fuel to build up in our forests."
Six of the seven largest fires in California have occurred in the past two years, as natural fuel builds up in forests, sparking hot, intense and fast-moving fires.

As researchers study the perfect balance between allowing natural fires to burn and also preventing them from threatening human life, some believe sheep offer a better way to prevent flames from spreading so quickly once they ignite.

"Experts" now say that the idea isn't Baaaaaaad.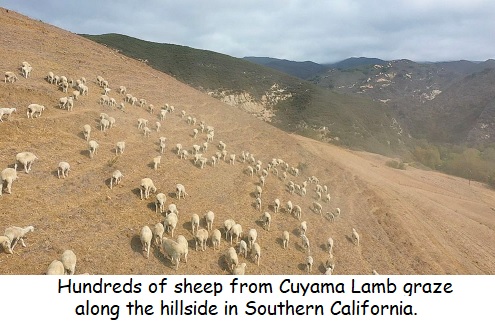 Edited by Rogerdodger, 12 November 2021 - 11:16 AM.