we' re gonna bounce soon, but then....
Started by
andr99
,
Apr 25 2022 07:40 AM
Posted 26 April 2022 - 01:42 PM
Anything can happen...what's happening now?
No one can forecast the future. No one.
All stocks (ETF's) are BAD...unless they go up - William O'Neil
---
Posted 26 April 2022 - 02:04 PM
Maybe a bear - maybe an illusion.  Many stocks are in deep bear markets - have been for some time - and they could be bottoming.
One of Mark's bear indicators - the 200day sloping downward - has yet to occur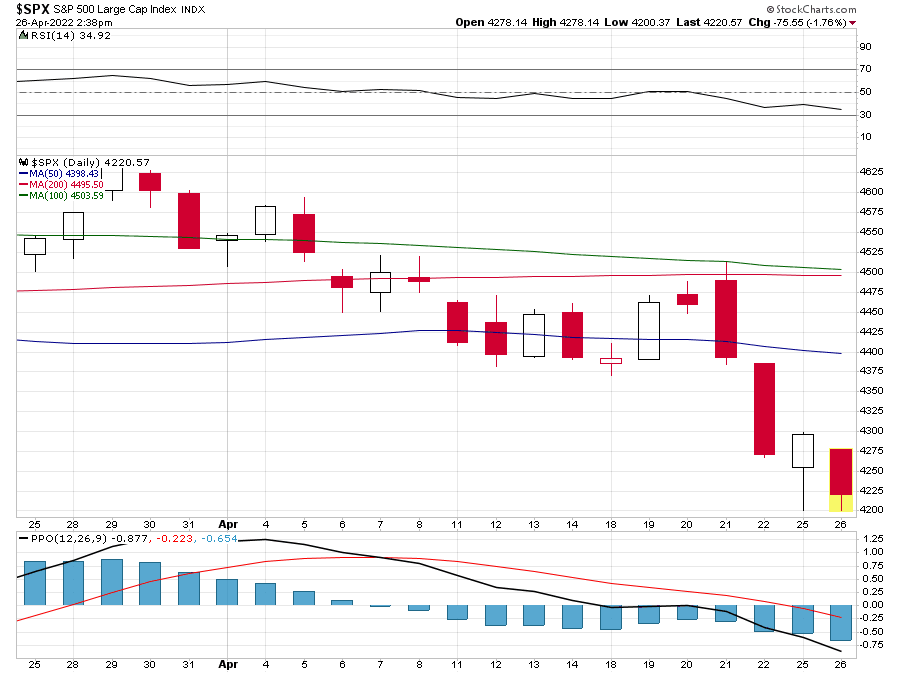 My bear indicator - the dollar adjusted S&P trading below the 200-day - is also not happening presently.  Tomorrow could be wild - one way or the other.  
---
Posted 26 April 2022 - 03:16 PM
Look where they parked it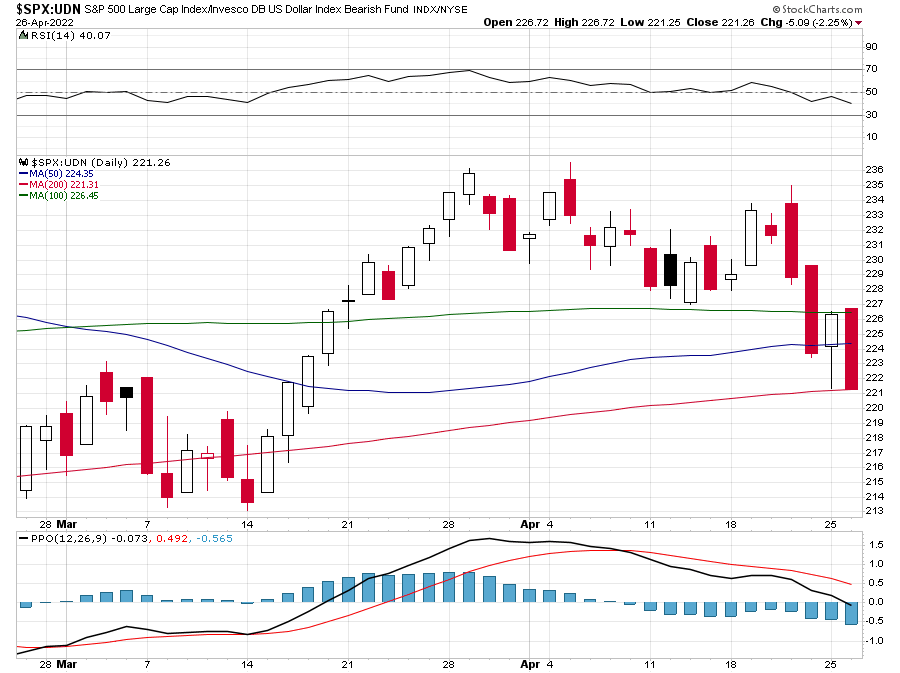 ---
---
<! --- START GOOGLE AD FOR TRADERS-TALK----!> <! --- NEW GOOGLE AD CODE FOR TRADERS-TALK --!> <! --- END GOOGLE AD FOR TRADERS-TALK----!>