Thanks Lysis. I've worked the Hurst cycles for a while now and I am getting more confident with what it tells me. The $SPX has the been trickiest market I have studied in the last year though.
Crude is banging at the top of its price channel as of yesterday so one has to exepct a pull back now. The USO target was essentially reached (~31) as forecasted for the current 28 day cycle. Note that this was the first time the 28 day FLD target was met as previous signals since last summer repeatedly failed. I'll be looking to buy a trading position again at the next 14 day cycle low.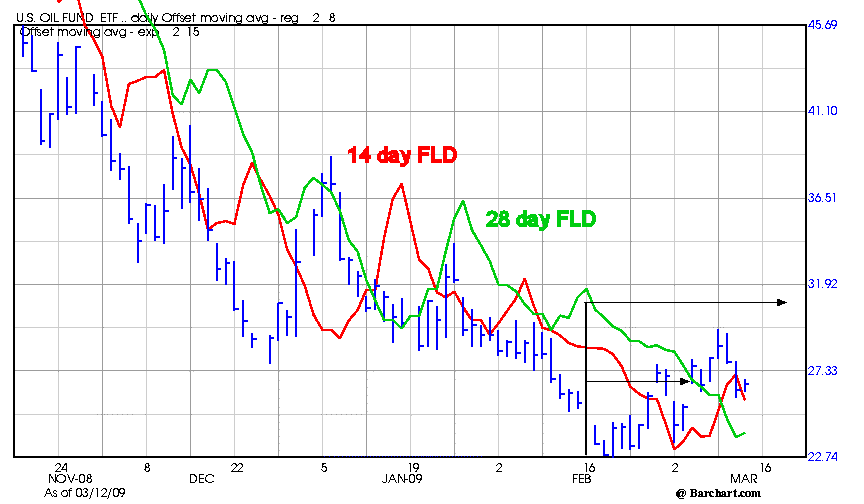 cheers,
john
P.S. swanstkdh, I don't follow the NATGAS market. Months ago I decided that it has been overwhelmed by the fundamental shift in shale gas production.
Edited by SilentOne, 20 March 2009 - 08:28 AM.