Just looking at the sentiment jump this week and comparing to a similar reading at the end of February, when the S&P dropped 95 points.
https://stockcharts..../dpgallery.html
I'd be cautious about jumping on any early strength, just based only on that.
On the other hand,
Mike Burk's statistics: "Returns for the coming week have been strong by all measures and sensational during the 3rd year of the Presidential Cycle."
Then there is Thursday's early close and Good Friday's close to consider.
https://www.kiplinge...t-holidays.html
Thursday, April 18 Maundy Thursday Open Open Early close (2 p.m.)
Friday, April 19 Good Friday Closed
Results on average suggest an up-down-up oscillation from the trading day just before through two trading days after Good Friday.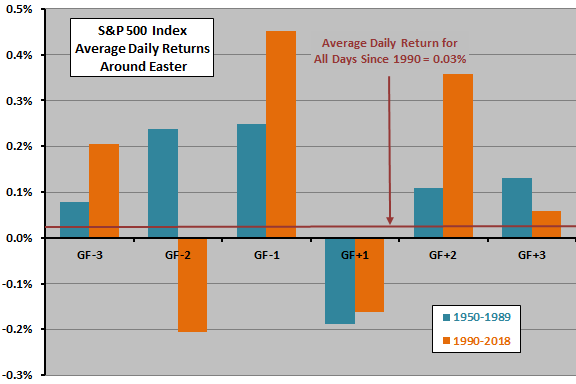 So going fishing may be your best bet for next week.
Edited by Rogerdodger, 13 April 2019 - 11:40 PM.