Looking for a bounce and then the behavior of the market at the SPX 2912/16 zone, if it gets there.
I am becoming more convinced that the key factor that will affect the market during the next few weeks will not be found in the US BUT WILL BE GEOPOLITICAL. Just one of those potentially inconsequential hunches, but on rare occasions a few  turn out to be quite visionary!  What is left in the domestic economic, financial, and political environment that can affect the market? 
Though slightly dated, here is informative commentary and chart from Bowley:
Current Outlook
The Volatility Index ($VIX) spiked 22.48% on yesterday's session as fear gripped the market.  While the spike could have marked a near-term bottom in the S&P 500, another push in the VIX above Thursday's high would likely signal further panic and perhaps more near-term selling.  The levels on the VIX and S&P 500 I'd watch are as follows: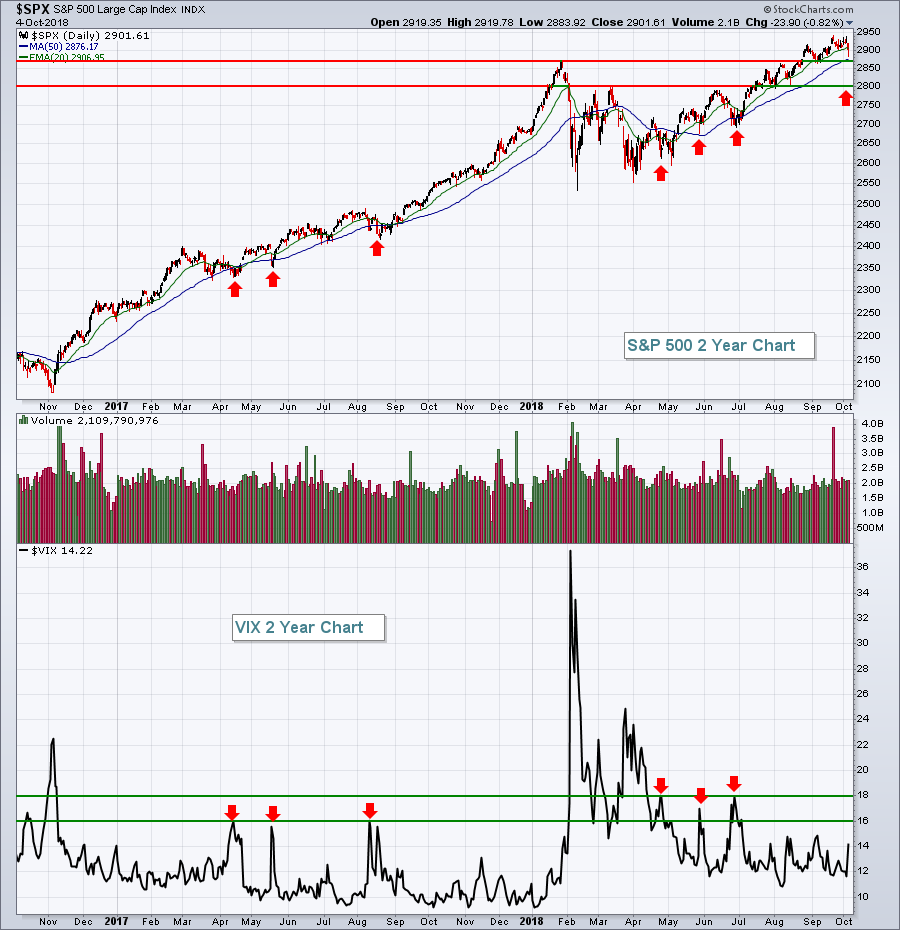 VIX closes in the 16-18 range have proven on several occasions to be key during this two year uptrend in the S&P 500.  If the SPX fails to hold onto support near 2870, I'd look for the VIX to help mark a significant bottom by jumping into that 16-18 range on a closing basis, with a possible intraday spike higher than 18.  That spike could accompany an SPX price support test close to 2800, if selling accelerates. 
https://stockcharts....s-to-watch.html