WOW!
Took another 6 days last time before things got under way, and who is to say it does not even go higher first, but I would say this is most likely a big En Garde! to the Bulls.
https://twitter.com/...273922608467974
Research from Sentiment Trader shows that a lot of "small options traders," those who trade <=10, have been very active and very bullish. Last week, small traders bought more call options (bets the market will go higher) than any time in history, except for February 14th.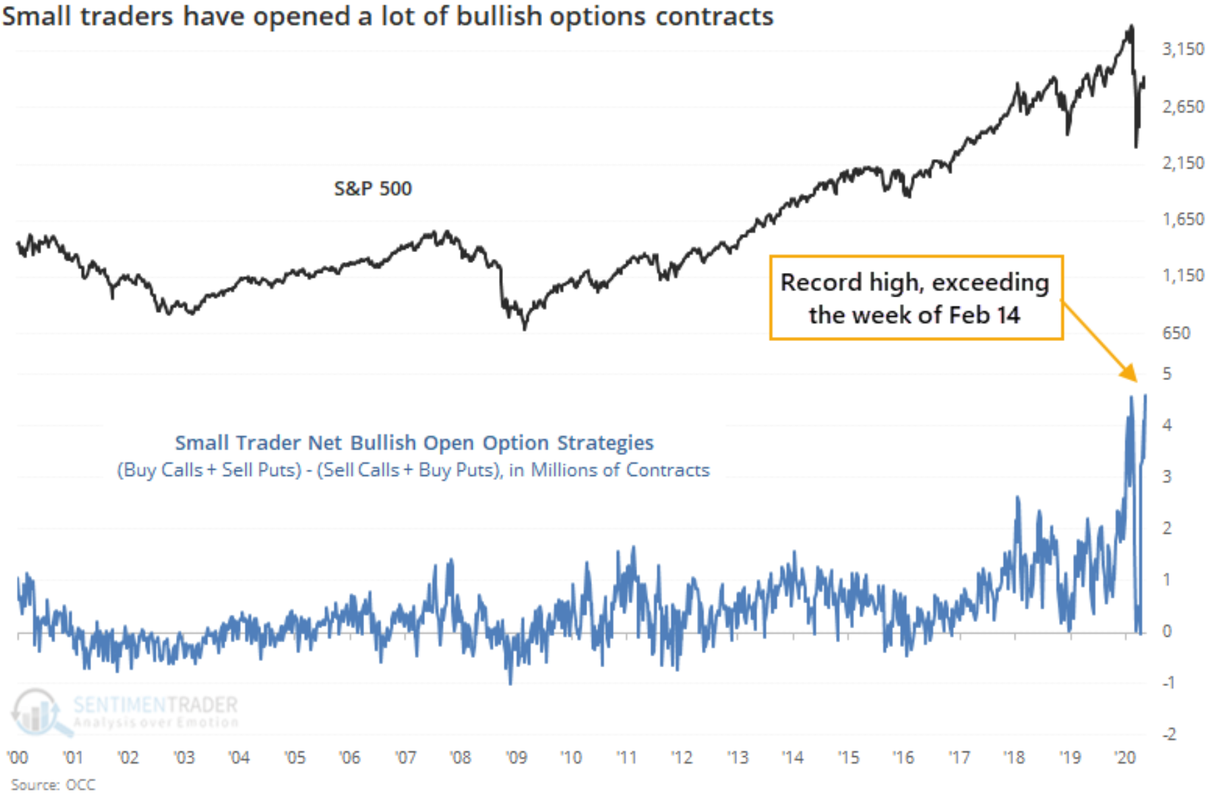 Edited by K Wave, 20 May 2020 - 08:46 PM.