Where is NDX headed?
Started by
steadyquest
,
Sep 11 2020 12:21 PM
Posted 12 September 2020 - 06:09 PM
FWIW, I have similar thoughts for the SOX and NBI: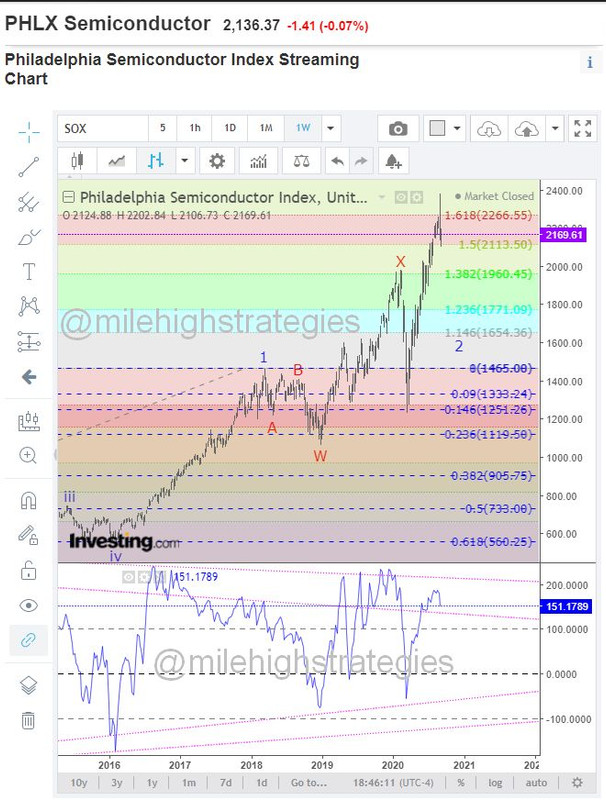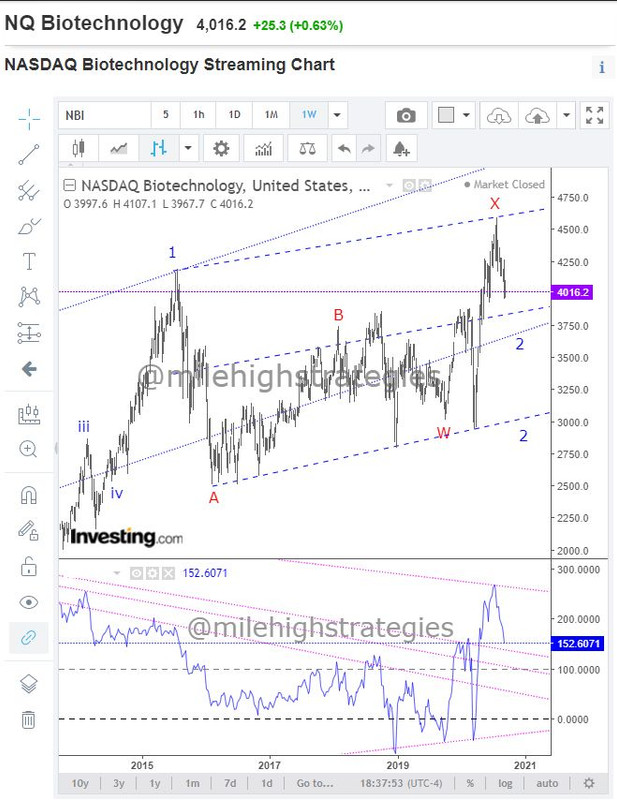 ---
Posted 13 September 2020 - 02:21 AM
I have two models I'm working with at the moment. One has the market with a small bounce Monday or Tuesday which will eventually see another low. The other has us heading straight down Sunday night. I could be wrong on both, but I don't believe the market will hold a 3rd attempt at the low.
Edited by orange, 13 September 2020 - 02:22 AM.
"When your position is underwater, average down" - Trader Bob
---
Posted 13 September 2020 - 08:39 AM
A gentle reminder,
overswing conditions can occur in both directions. Considering how far the indices, specially $NDX, exceeded the averages that may lead to similar excess on the downside.
In fact it happened in March April when - so clearly illustrated by the chart posted by steadyquest - the index quickly dropped 1500 to cross the 200ma and traveled another 1500 to bottom in April.
civil war IS a possibility
massive redemptions of retirement funds
robo trading coming home to roost 
Etc...Etc...
On the long term price is an expression of value, on shorter term it is a display of emotional conditions. Emotions rule and can get out of control. 
On Friday, as $NDX  tested and took out a swing low, index options implied volatility was LOWER then at the swing high on September 2.
That is a screaming example of complacency. 
Important downmoves seldom end in complacency, they usually end in near panic or panic conditions.
Regards,
F&D
"Successful trading is more about Sun Tzu then Elliott." F&D
---
---
<! --- START GOOGLE AD FOR TRADERS-TALK----!> <! --- NEW GOOGLE AD CODE FOR TRADERS-TALK --!> <! --- END GOOGLE AD FOR TRADERS-TALK----!>