In Vacation mode, will attempt to monitor markets with alerts etc
Last week ended with a losing Friday after 4 profitable days
Will continue to rebuild SHORT positions with SPY & QQQ PUTS and VXX CALLS
Still flat CRUDE & NAT GAS
TOM is excited about??
Two Scorching-Hot Groups Are Set Up For A Significant Decline - SELL NOW
One of the biggest developments in recent weeks has been the breakout in the U.S. Dollar Index ($USD). I've been expecting it and it happened last week: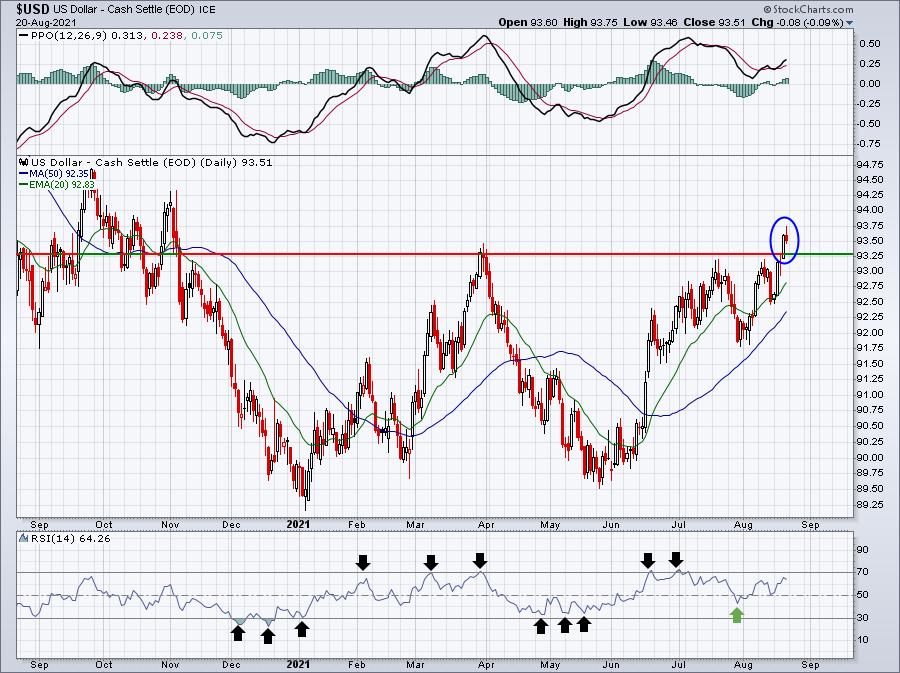 The black arrows are marking all of the RSI tops at 65 and above and all the bottoms at 35 and below. When the RSI stretches back and forth from 30-70, it's generally indicative of trendless price action. In July, however, the RSI bottomed near 40 and we've seen a breakout. The USD is providing us early technical signs of an uptrend. That's significant because it's confirming my dollar bullishness. I believe the best indication of dollar direction lies in the difference between our 10-year treasury yield ($UST10Y) and Germany's ($DET10Y):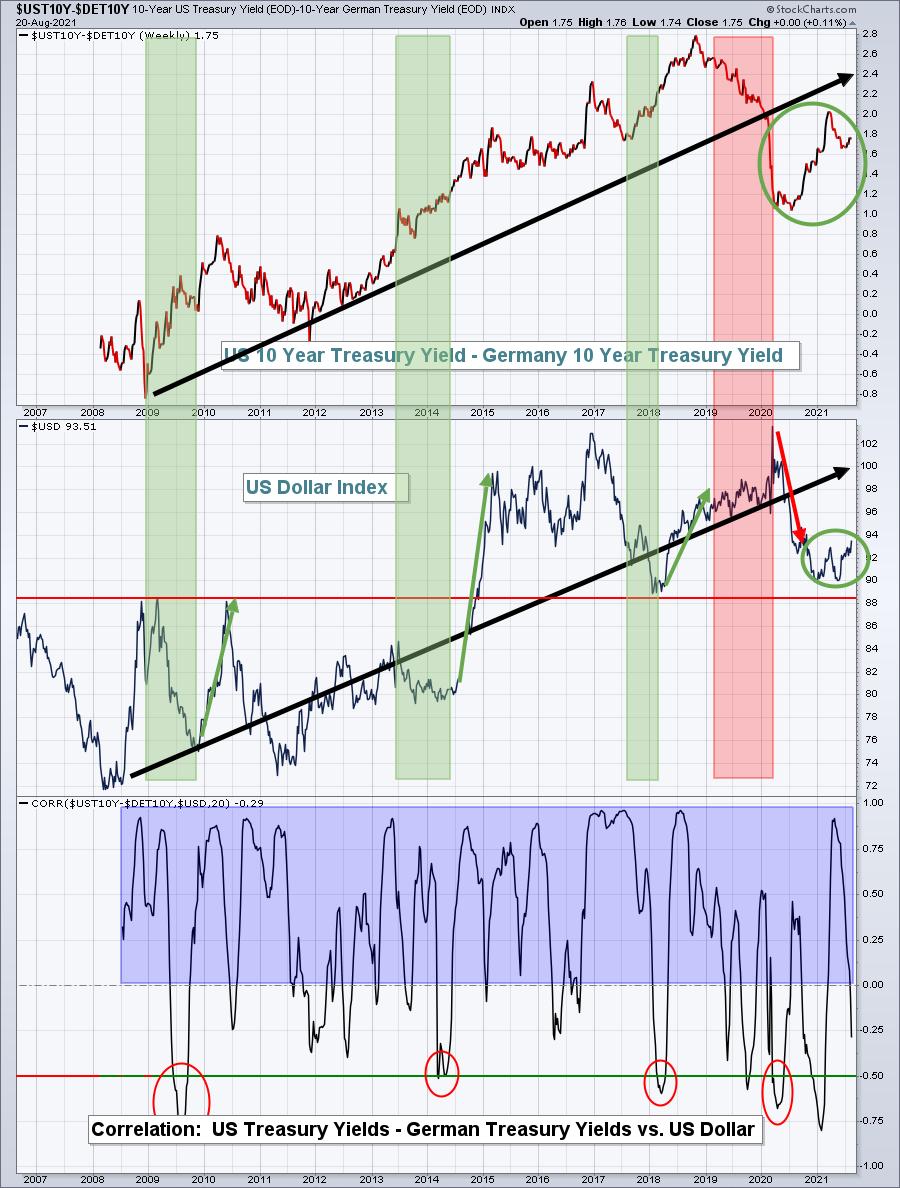 The bottom of this chart highlights the positive correlation between the difference in treasury yields (US minus Germany) and the direction of the USD. It's hard to dispute how well these two move together. 
https://stockcharts....are-se-117.html