Pro-Vax, Pro-maskers and Anti-Vax, Anti-maskers both get the virus.
But there is no joy in seeing either "group" suffer.
My daughter's neighbors are organic, back to nature, essential oil, free range chicken owners with the appropriate political signs, and Anti-Vax, Anti-maskers.
They went to Branson, Mo. last week. It has lately been ground zero for the virus with only 39% vaccinated in Taney County.
Numerous theater shows, amusement areas, dining buffets are the main attractions there.
Now the whole family has the virus, but they are too embarrassed to let their Anti-Vax, Anti-mask friends and church members know.
So my daughter is bringing them food (to the doorstep) and feeding chickens.
But there is no "Schadenfreude" for them or my friend who has nearly died twice from anaphylactic shock after her 2nd dose of vaccine. 
Are we enemies...or victims blaming each other?
Organizer of TX 'Freedom Rally' hospitalized...
                     Schadenfreude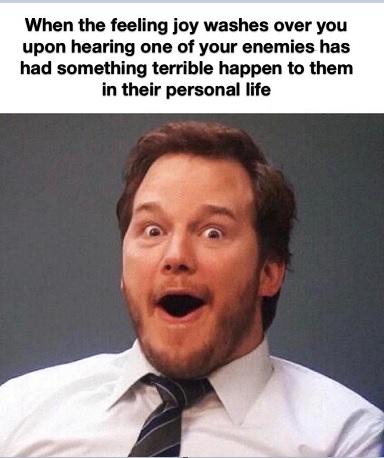 Edited by Rogerdodger, 28 August 2021 - 06:13 PM.