"We are a grain of dust."
Deddy Dayag, 39, used two super powerful telescopes to film the sun's surface over several hours in order to create mesmerizing time-lapse videos. He uses a 152mm achromat refractor telescope, a 200mm Schmidt Cassegrain telescope, and an h-alpha 0.5 angstrom h-alpha filter on a tracking mount, to capture sights impossible to see with the naked eye.
"I hope people will watch those videos and understand how small we are compared to our star. Our sun (named Sol) holds 99.8% of the entire solar systems mass," he says. "We are a grain of dust."
.
.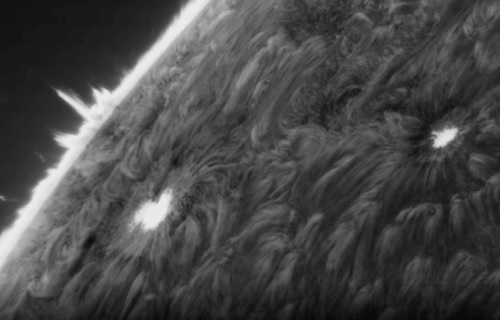 Edited by Rogerdodger, 22 December 2021 - 02:18 PM.