The markets are waiting for the Jolts data at 10:00 EDT...
The SPX made an irregular (bearish) w-x-y 'y' wave top yesterday, unconfirmed by the NYSE, DJI and NDX.
Bottom line: I expect the lower SPX 4400 area... 'z' of "a" of © of [x] of [Y]... to be tested within the first 2-3 hours Tuesday and then an attempted "b" wave rally toward day's end.
Tomorrow should see a bigger gap down and the lower SPX 4300 area should be tested by early Thursday...
This expected action is in line with the 20 TD cycle and an expected major POS D development that should launch the stock market higher above SPX 4607 by Sept 20/21.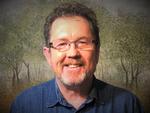 Brad Gudgeon