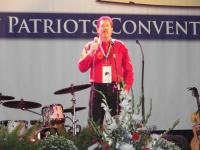 Posted 08 August 2019 - 06:04 PM
Thanks BluStar!   Market dropped 15 points from 2940 ....
---
Posted 09 August 2019 - 09:42 AM
I'm expecting minimum 2883/84 Friday
Re-targeted minimum downside to just under 2888 SPX.  If today is 16 TD low [and not Monday] we go much lower.  It depends a lot on so much here like what was the e-wave count???.  The important thing is I'm short.  I have a TLC low due around 5 hours into the session today.  We are down pretty hard already! Today is a Helio Bradley turn top, which usually means a low.  We had a geo Bradley high on the 7th and that was a low.  The regular Bradley turn was a strong one due yesterday with the trine at around 4:330 EDT.  I think that is when the ETF's dropped hard around that time.  The moon trined/conj'd the Venus/Jupiter trine at the same time in Sagittarius, wow!!  This is an exhaustion point and the market turned down. Sag. moons are known to be lows often times as are Gemini and Virgo.
Edited by blustar, 09 August 2019 - 09:43 AM.
---
Posted 09 August 2019 - 03:34 PM
Thanks !  Blustar.  A series of great calls !!!  
---
---
<! --- START GOOGLE AD FOR TRADERS-TALK----!> <! --- NEW GOOGLE AD CODE FOR TRADERS-TALK --!> <! --- END GOOGLE AD FOR TRADERS-TALK----!>