Drastic Makeover Looms for World's Most Followed Stock Index
(Bloomberg) — The workings of passive investment indexes in times of crisis is already a subplot of the virus drama following histrionics in the oil market. It's shaping up as a flashpoint in stocks, too, as overseers wrestle with pushing the eject button on wounded companies.
"The S&P committee is going to have to decide how long they want to wait before ditching COVID-damaged companies," said Nicholas Colas of DataTrek Research, who sees more than 30 companies teetering on the edge of removal. "The S&P 500 may be the world's most-followed passive index, but COVID-19 and its aftermath is going to force its constructors into some very active choices."
Four dozen ejections have occurred over the last three years, deletions that centered on retail, industrial and energy companies, which have struggled the most during the virus.
Oil and gas companies including Chesapeake Energy Corp. and Transocean Ltd. are still off by 80% or more. Bed Bath & Beyond Inc. and Macy's Inc. are down roughly 70%.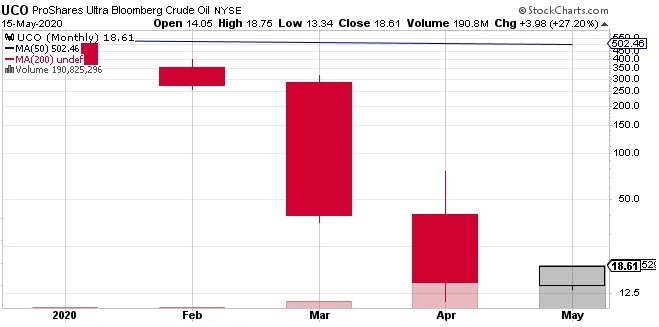 Edited by Rogerdodger, 16 May 2020 - 09:45 AM.