As I stated a few weeks back, many folks were going to be real surprised when the USA started to look just like Sweden in a few weeks.
Well, here we are a few weeks later, and it is beginning to happen.
And this did not take any kind of rocket science to make this prediction, just some common sense understanding of how viral curves work, and some basic critical thinking skills that seem to be sorely lacking in a certain portion of the populace these days, who instead prefer to unthinkingly regurgitate fear porn stories from the now nearly useless media.
So right off the bat, let's have a look at Sweden, which is clearly wrapping things up. Hopefully even the fear porn regurgitators can agree on that.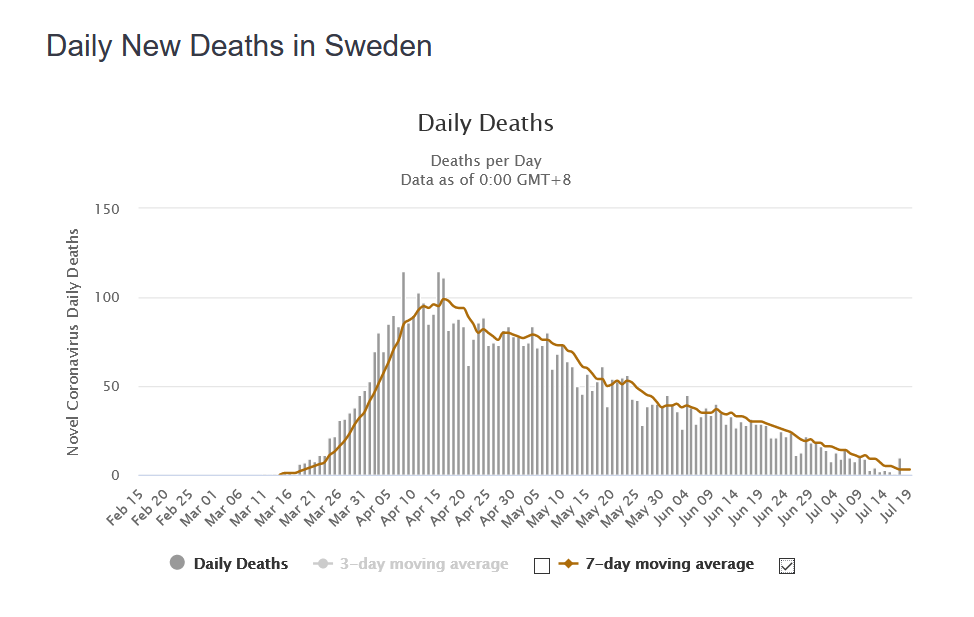 Next to the surge states that present a huge portion of the most populous counties in the USA.
We'll start with AZ, the first surge state that got everybody overly excited with doom and gloom prognostications, and which has Maricopa County, the 4th most populous county in the country.
AZ has clearly rolled over, and as you can see now that we are far enough out on the hospital EPI curve, the worst was actually roughly 3rd – 4th week in June.

And as admissions declined, the total inpatient count has now rolled over as well.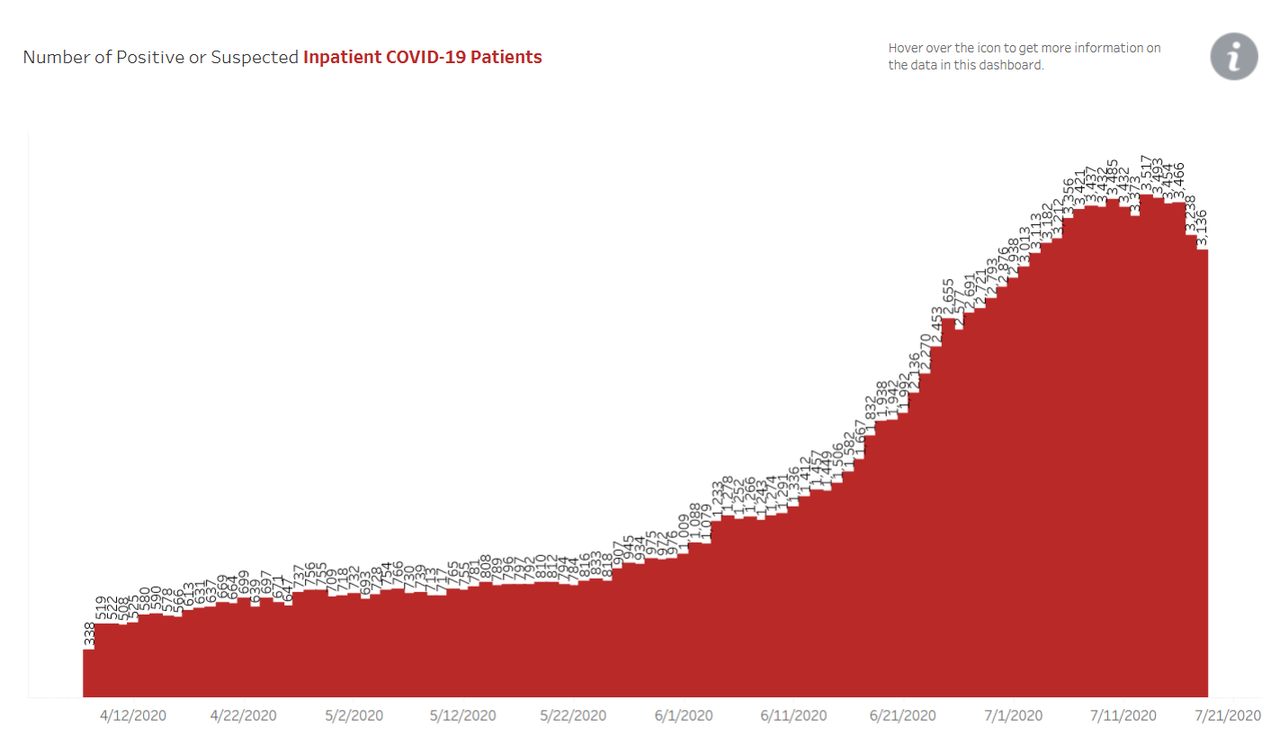 And Emergency dept visits are now declining rapidly as well.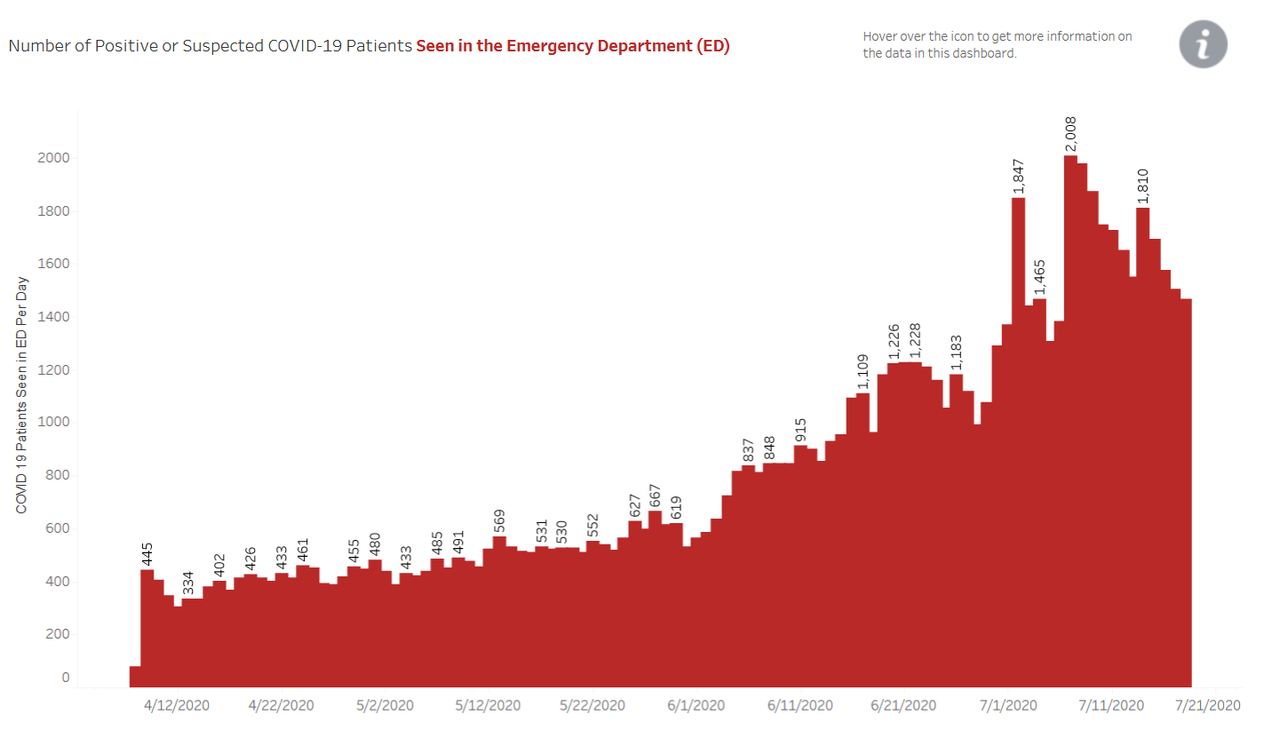 And a couple charts from Maricopa County.
Maricopa Cases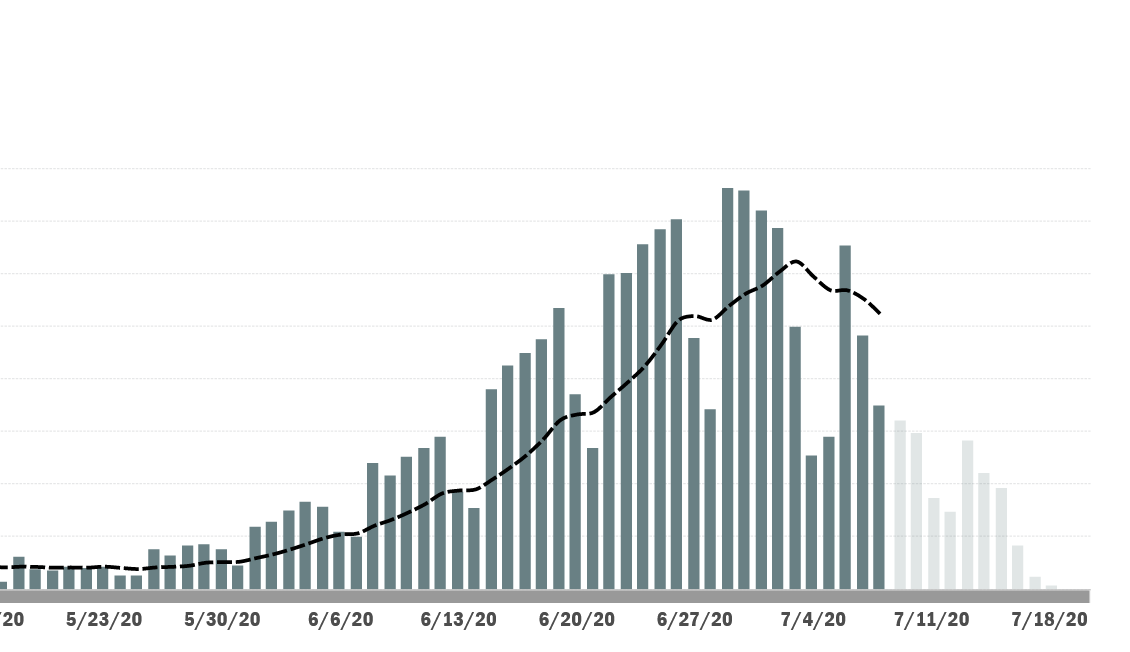 Maricopa Hospital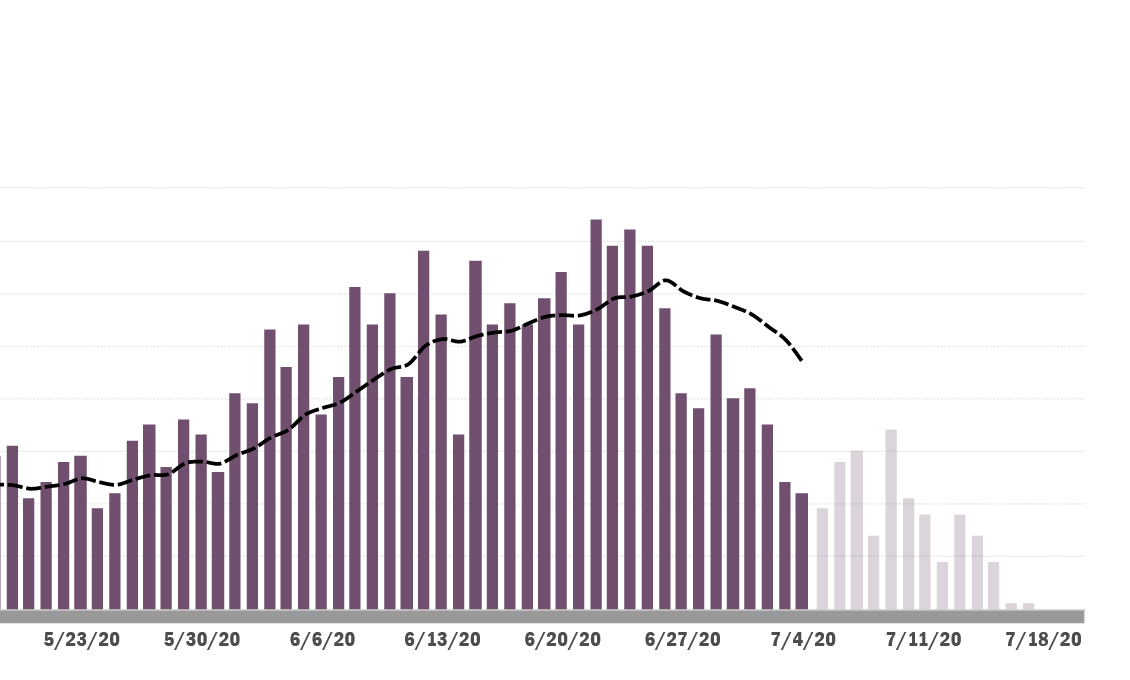 Worst is over in AZ, and in a few weeks, will look much like Sweden.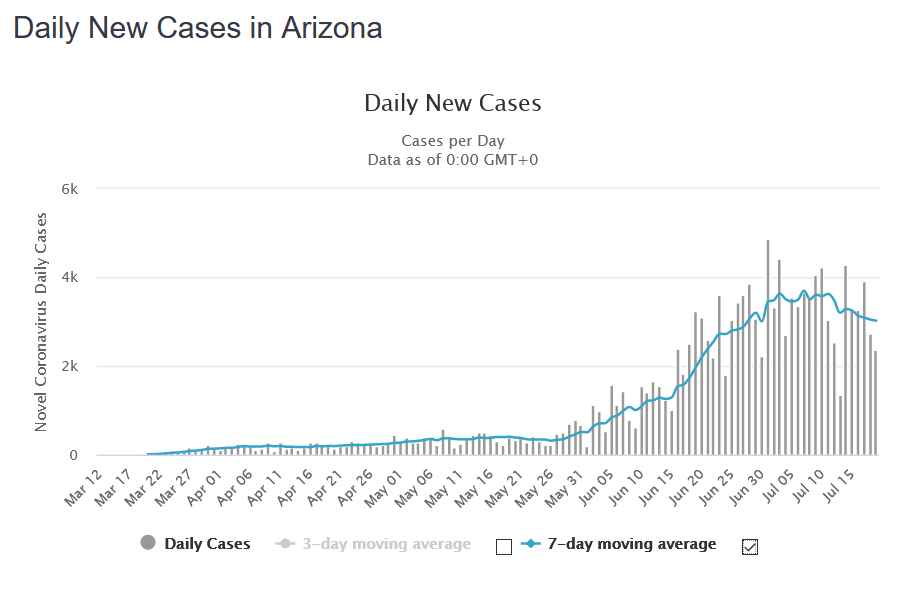 Up Next Texas: