Cruise ships dismantled for scrap
Tears fly as Grandma's old home is torn down for the new mansion, so too my cruise ship memories make way for new opportunity for workers in Turkey.
Business is booming at a sea dock in western Turkey, where five hulking cruise ships are being dismantled for scrap metal sales after the COVID-19 pandemic all but destroyed the industry.
Will it ever come back in the same way?
RV's are the hottest thing going for now.
RV Sales Have Soared During the Pandemic. These Stocks Could See More Gains Ahead.
Pandemic fears have spurred a wave of RV buying — and these five stocks could benefit
Winnebago Industries (NYSE:WGO)
Thor Industries (NYSE:THO)
Camping World Holdings (NYSE:CWH)
Patrick Industries (NASDAQ:PATK)
LCI Industries (NYSE:LCII)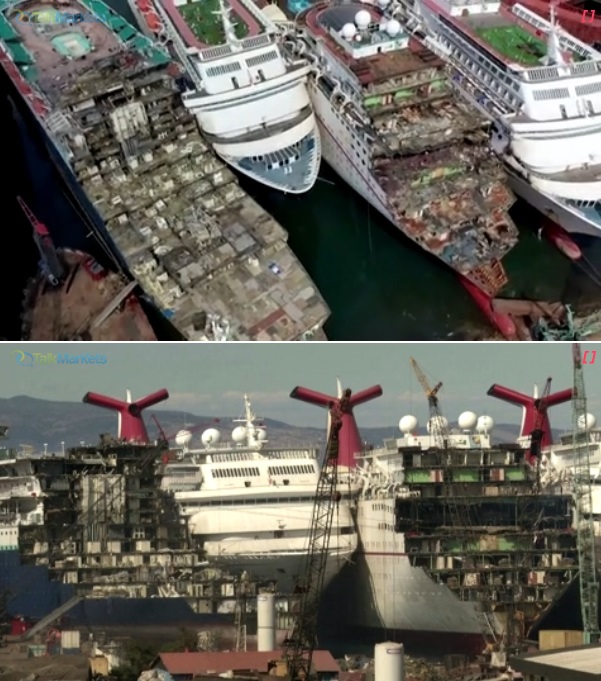 Edited by Rogerdodger, 03 October 2020 - 11:23 PM.