Quite the collection of monthly charts here representing massive market cap, as you will see below.
Bulls "could" be on the verge of a massive fumble....or.... they might finally start making forward progress again after a multi-month stall...
It likely ALL boils down to AAPL and AMZN, perhaps as soon as next week.
With nearly every pundit I have read/seen the last few weeks looking for a "final hurrah", perhaps it does not come.
First the monthly set of charts.
AAPL - Total stall out with momo rolling over...a real possibility long term top is IN, and trip down the other side of the big mountain is just about to begin.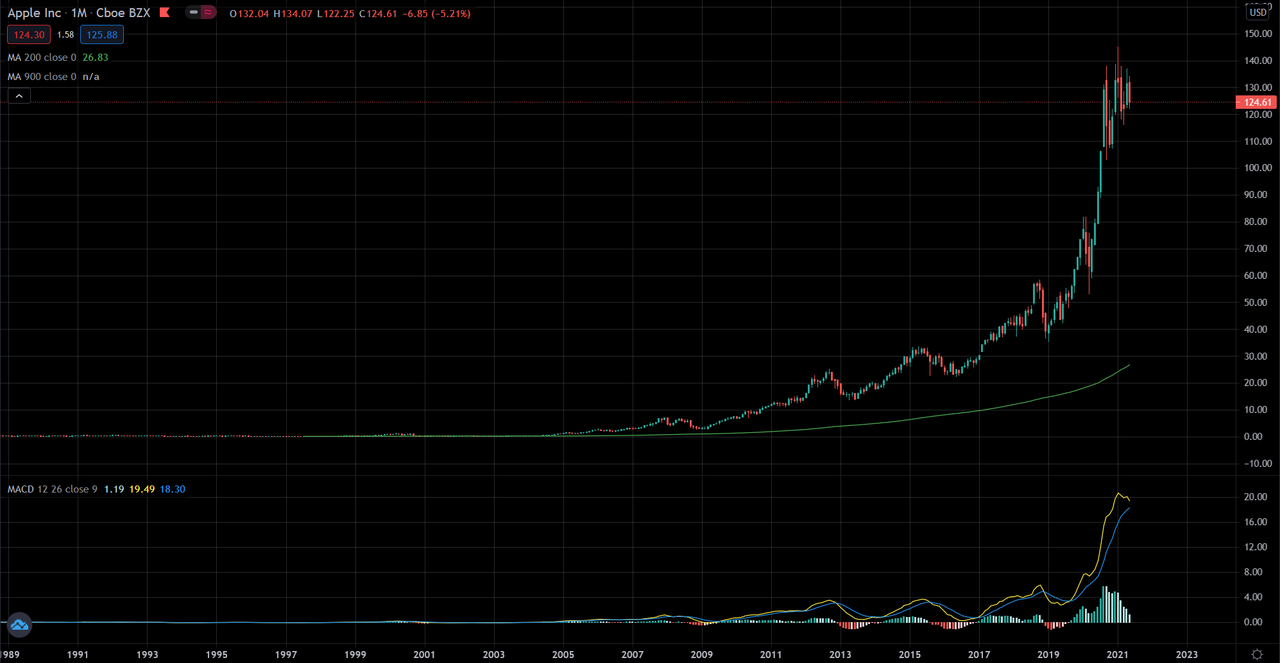 AMZN - Ditto to AAPL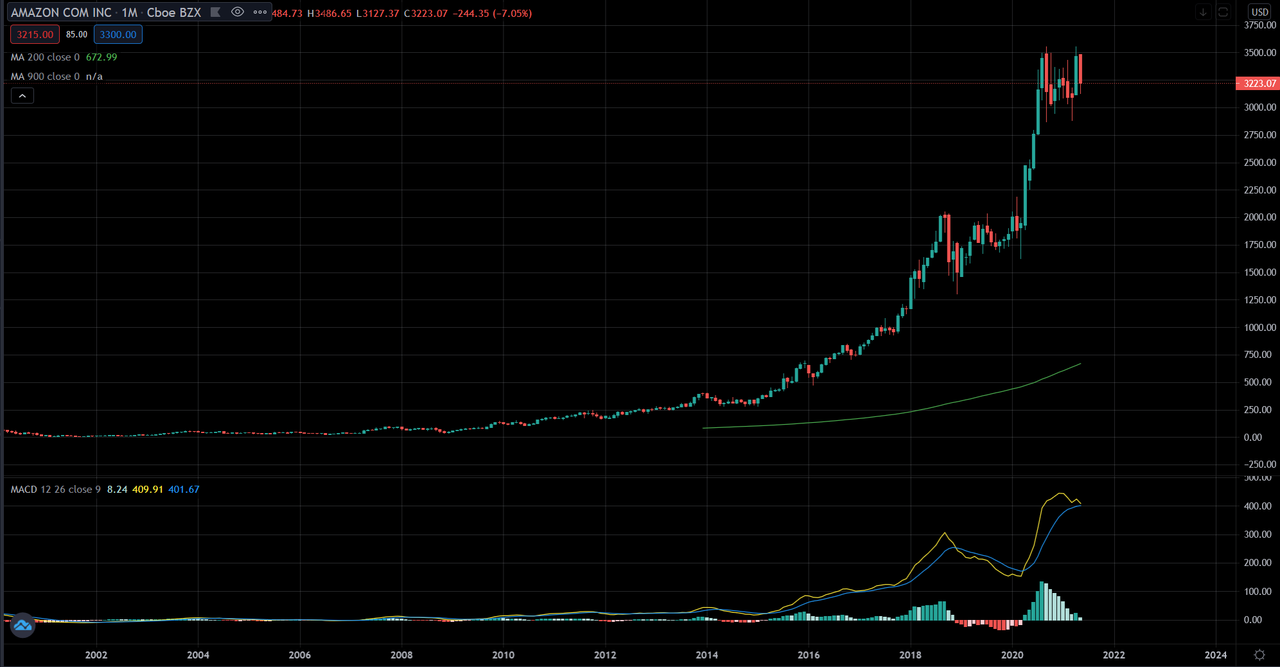 FB - The dreaded Hangin' Man at the end of a huge run up....if June ends up down, could be big trouble ahead.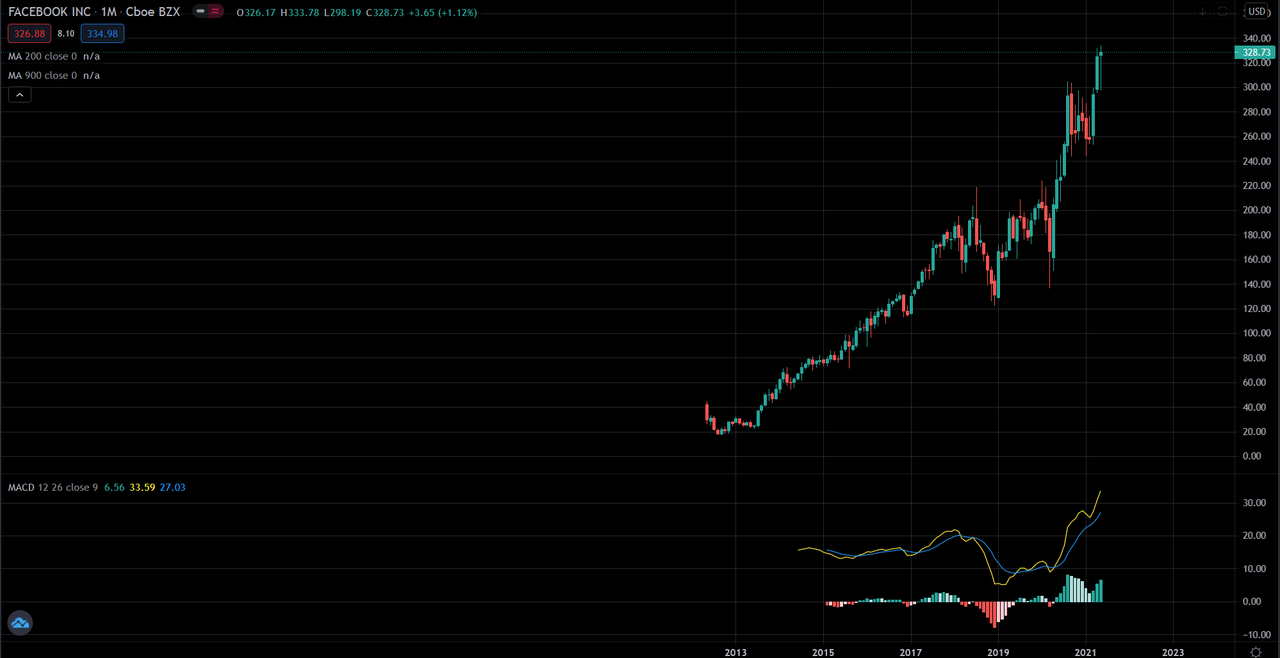 GOOGL - Ditto to FB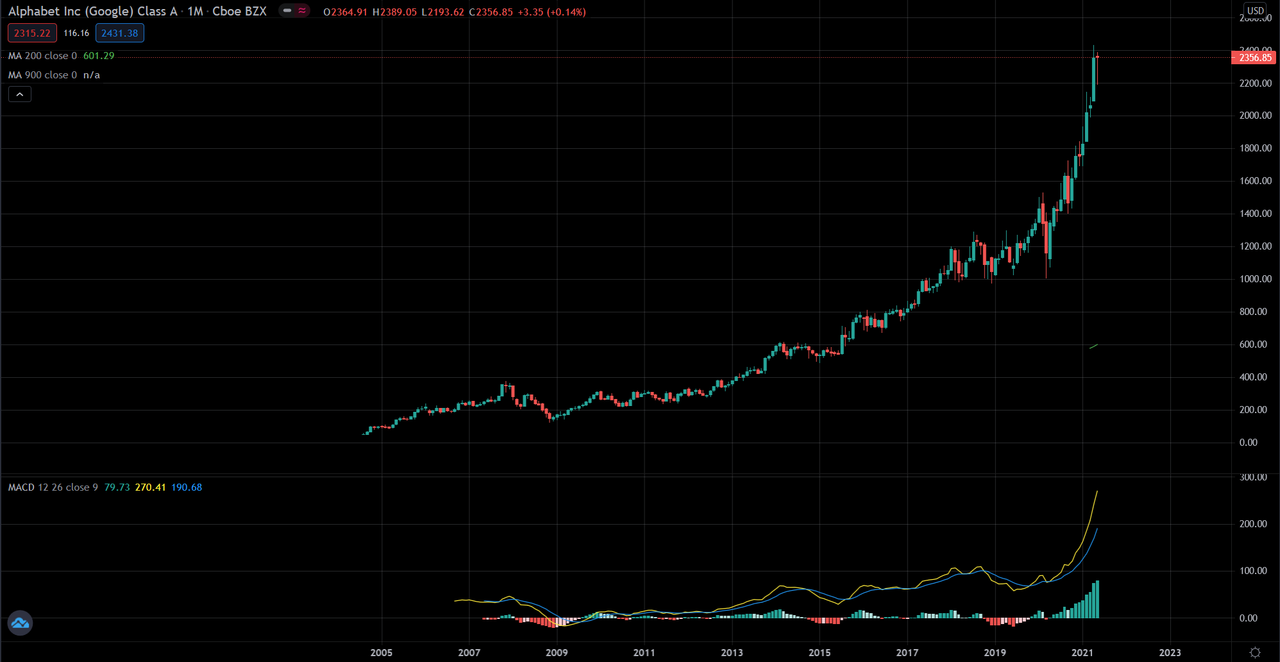 MSFT - Ditto again
And NDX itself - Ditto on the Hangin' Man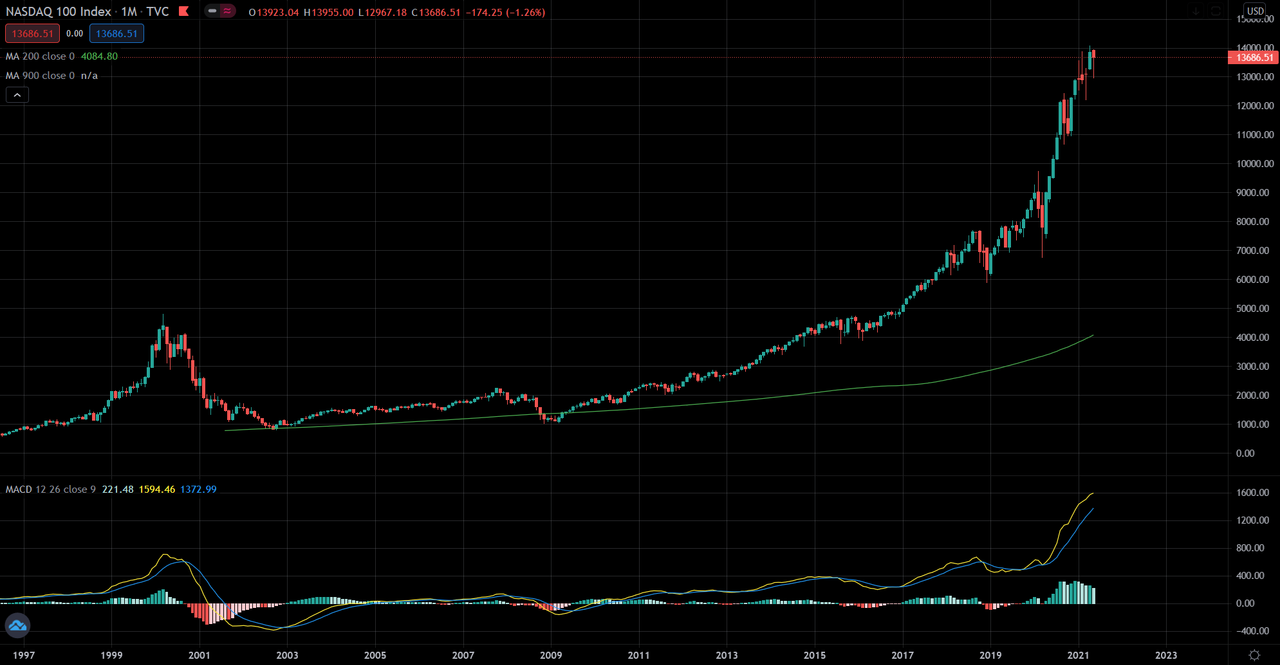 And now a bit closer look at AAPL and AMZN.....both sitting on the entrance to the "crash window", after absolutely terrible relative action on this last ramp to the key 13,700 zone on NDX.
AAPL daily..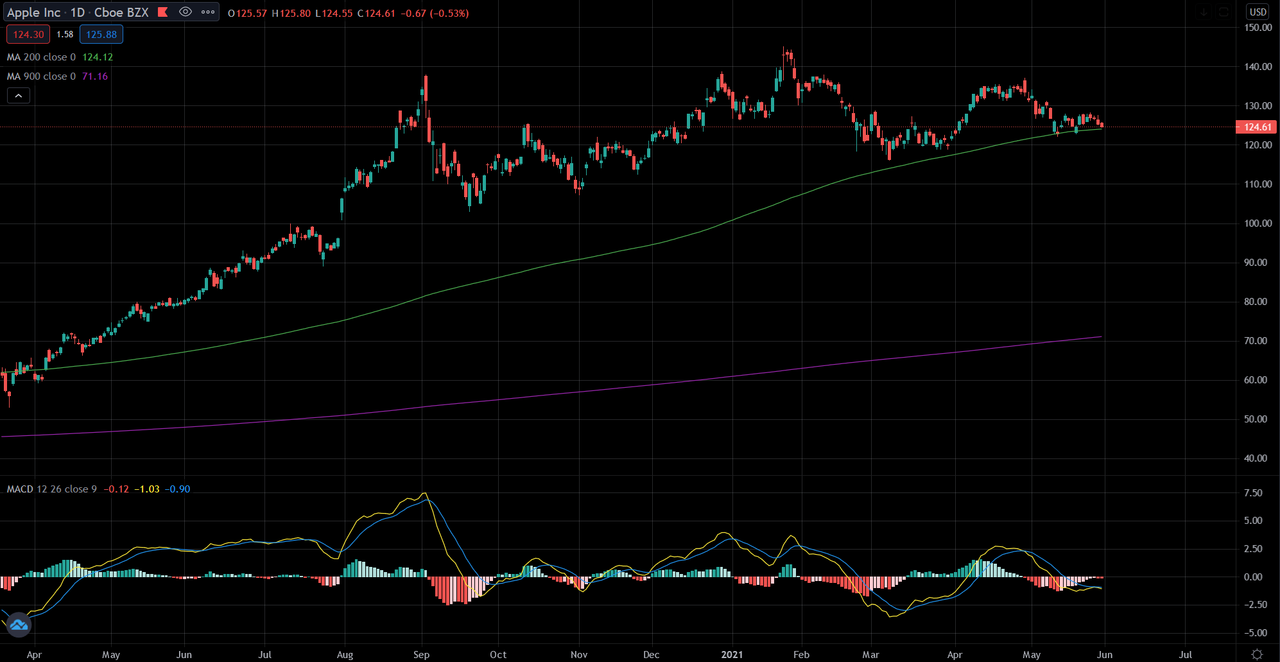 AMZN daily...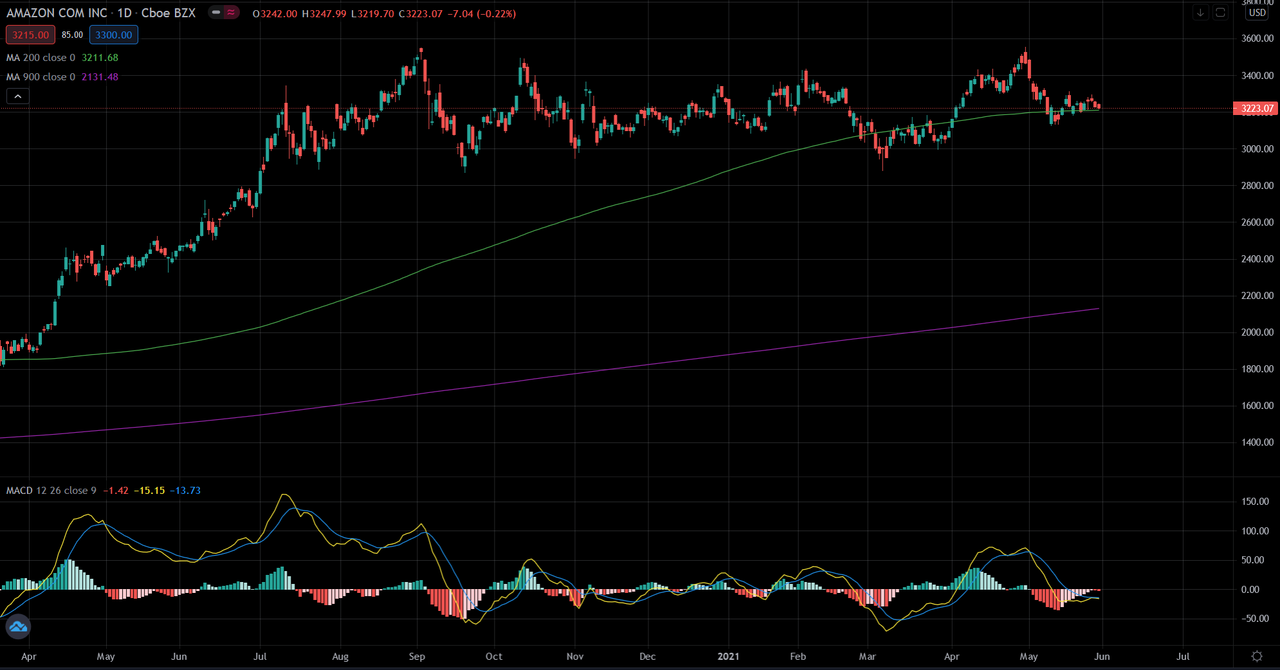 And a bit more granular look - AAPL & AMZN hourly.....likely MASSIVE decision just about to be made....SOON
In any event, until AAPL and AMZN can recover from their relative weakness, not fully buying into launch scenario from here.
And should they continue to stumble, and NDX takes out 13K, could potentially get real ugly in June....
But if they manage a stick save...pretty much immediately, then bulls still got a shot.
AAPL 60 min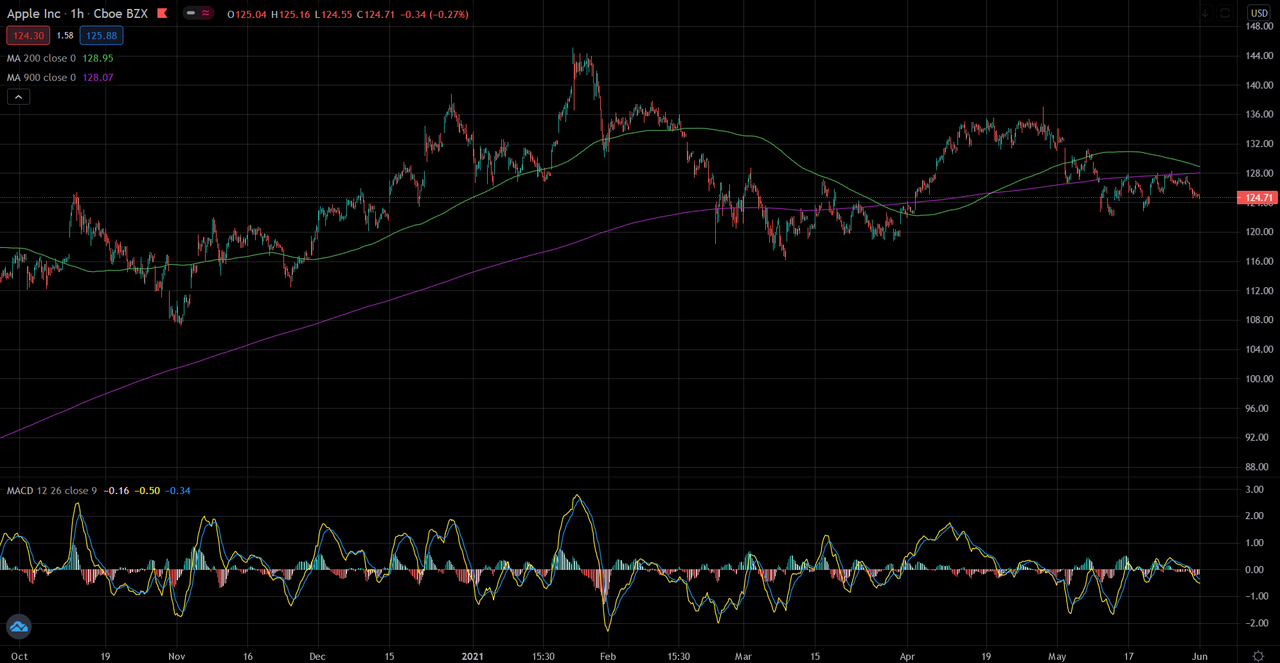 AMZN 60 min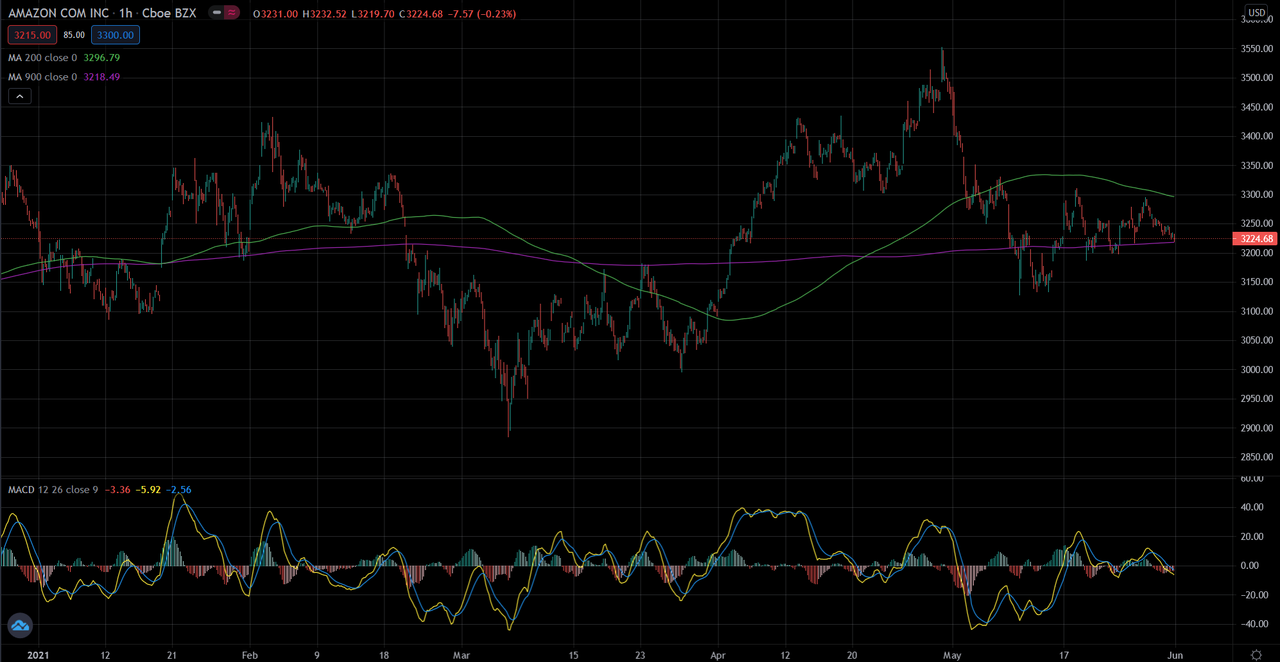 And last, but definitely not least, massive momo divergence on AAPL weekly chart at what could very well turn out to be a multi-decade high there....
IF bulls do manage a stick save next week on AAPL, then a very likely scenario could be a 3rd Divergent Drive up to complete the most bearish of top patterns.....
Either way, the weekly momo picture suggests that AAPL is very close to a major long term peak, whether already in place now, or in a few months.