Mike Burk's Seasonal charts for June show a small drop in price during June's 2nd week, then more upside.
typical PY1 (Presidential Year 1) June 1+% gain for INDU and S&P but a  decline for OTC.
The Inverted VIX could support a little drop next week.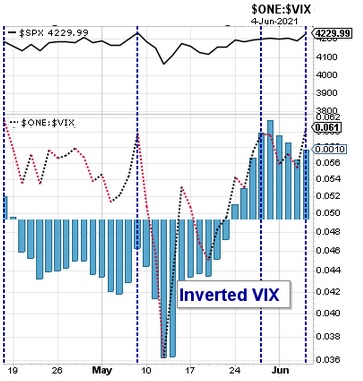 ,
Edited by Rogerdodger, 04 June 2021 - 03:26 PM.