TLT keeps bumping against 140. Could a break above foretell a change in the general market?
From this much appreciated blog:
"there is a very odd combination of events occurring"...
"there appears to be a new T in TLT that requires review. Confirmation would come if price can move above 143"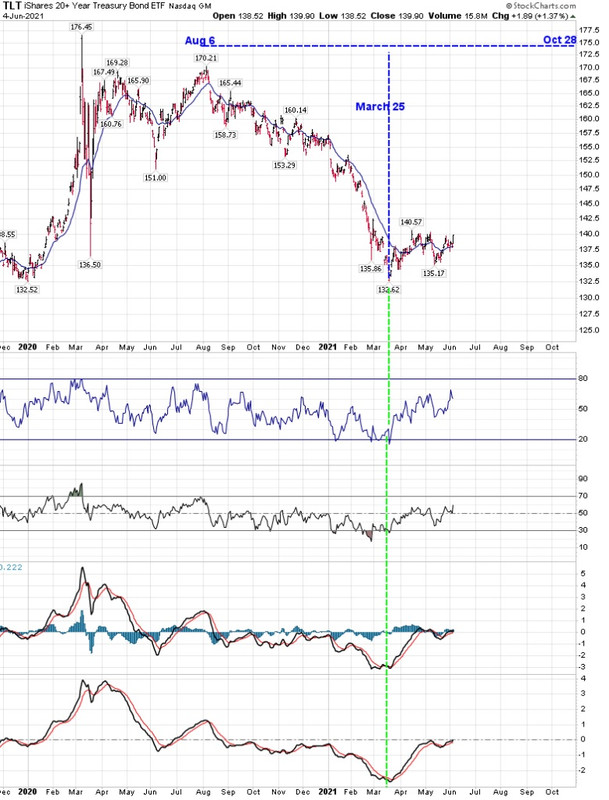 Edited by Rogerdodger, 08 June 2021 - 11:08 AM.