CNN's Fear and Greed is @ 50%
T-Theory Thoughts
https://ttheorygroup.science.blog/ 
"With the "Weak T" on the McOsi ending September 3, the outlook for equities is in jeopardy. 

The McOsi has peaked at the same level as the last descending high trend line, unless Monday's action moves it higher."

 

"The Exxon Mobile T is Over
The XOM T should have completed a period of strength yesterday. Instead, it brought the potential for a strong move lower next week.
Unfortunately we have the potential of a hurricane passing through the Gulf, which is both alarming on a humanitarian level, and may have an impact on the future of the chart. I can only account for what the chart tells me."
Mike Burk's September Seasonal Pattern
.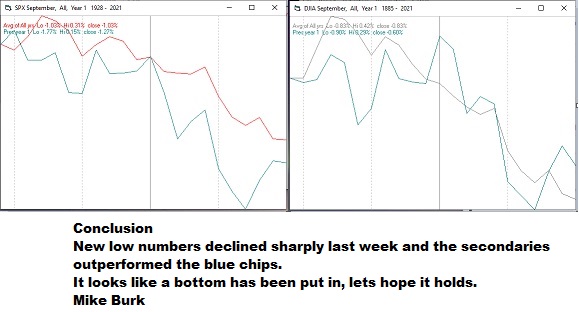 .
.
.
.
.
.
Edited by Rogerdodger, 29 August 2021 - 11:36 AM.