NDX has been riding the 4 hour 200 for a loooong time now...
If this is indeed the real breach day today, I would not be surprised at all to see a fairly swift move down to the 4 hour 900 around 12K.
If this is the real breach day, then should get uglier and uglier as day progresses.
If not, then still chance for a stick save before going over the falls.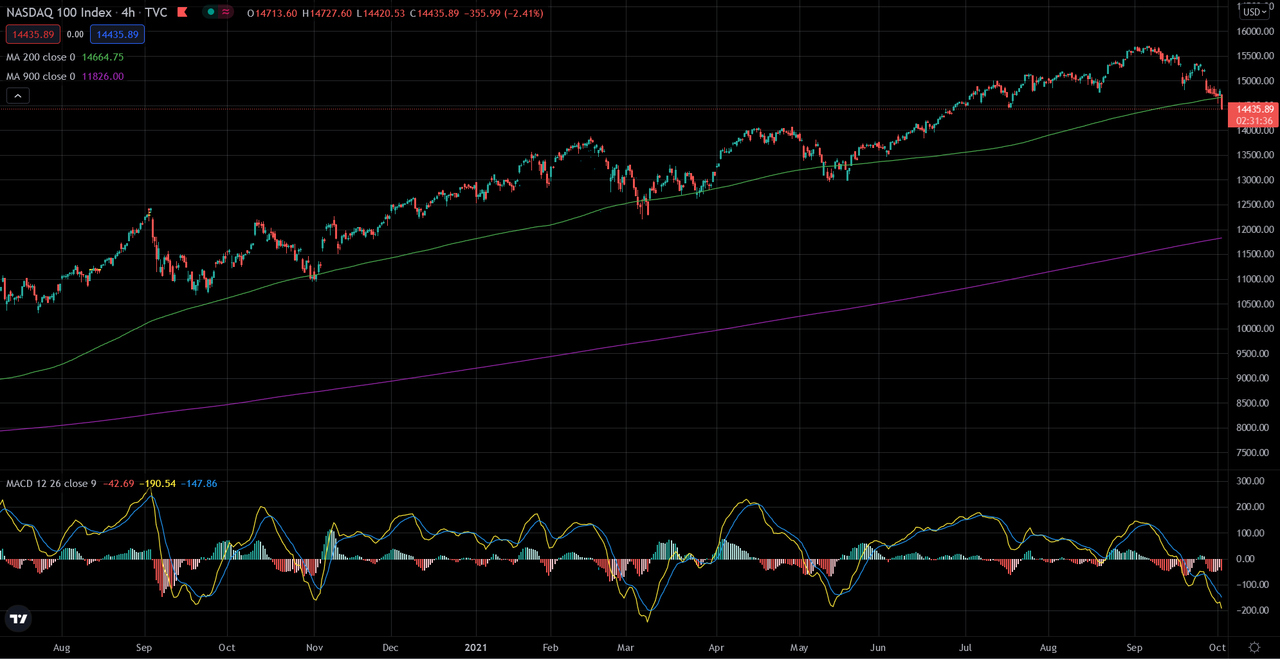 Edited by K Wave, 04 October 2021 - 10:02 AM.