This makes me smile!
Beam me up, Jeff!
William Shatner lends Blue Origin star power
On October 12, William Shatner -- Captain James T. Kirk to Trekkies -- is set to become the first member of the iconic show's cast to journey to the final frontier, as a guest aboard a Blue Origin suborbital rocket.
For fans, the 10-minute hop from a West Texas base back to Earth will be a fitting coda for a pop culture phenomenon that inspired generations of astronauts.

"I plan to be looking out the window with my nose pressed against the window, the only thing that I don't want to see is a little gremlin looking back at me," the 90-year-old Canadian, who will become the oldest person ever to go to space, joked in a video release.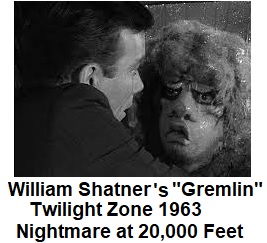 PS: Amazon delivers my EVERY order around the corner and 10 houses away EVERY time.
I hope Amazon has better pilots than drivers.
Edited by Rogerdodger, 09 October 2021 - 11:14 AM.