Time to "Keep Stacking"...or "Take a Shellacking"?
 
One finance expert thinks Bitcoin's worth could tank as low $10,000

The crypto market was said to be a sea of red this morning with lots of other popular coins crashing.

Ethereum is the second biggest cryptocurrency and that was down 12%.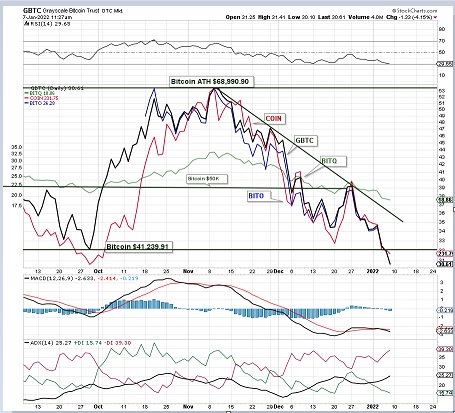 Bitcoin predicted to 'crash'...
Investors told to pull out...
Losses mount...
Bitcoin mining is being banned in countries across the globe—and threatening the future of crypto
Crypto is fully banned in China and 8 other countries
Kosovo bans cryptocurrency mining after blackouts
Edited by Rogerdodger, 07 January 2022 - 12:02 PM.