Powell, the inflation fighting clown!
Started by
linrom1
,
Jan 11 2022 05:25 PM
Posted 11 January 2022 - 05:25 PM
Who me, raise interest rates, you must have me confused with Neil Gorsuch!
---J. Powell
---
Posted 11 January 2022 - 07:21 PM
Up until recently "they" (the Treasury borrowers) have been desperate to drop the value of the dollar via inflation and "they" were powerless.
But recently, for the price of today's rib eye steak, you could have bought a cow not that long ago.
California just passed a law will not allow bacon from a pig that did not hear smooth jazz and have bubble baths.
Weekly SPA treatments too, no doubt.
Bringing Home the Bacon Tops New California Laws in 2022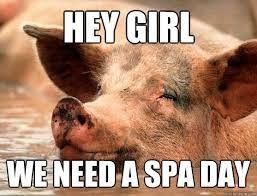 ---
Posted 13 January 2022 - 09:11 AM
Weekly CRB...
The Covid Low will never be seen again...and marked the end of the long Down Cycle
Should be some back and the forth near 260-280 level,
But once above that, likely going well off the top of the chart over coming years....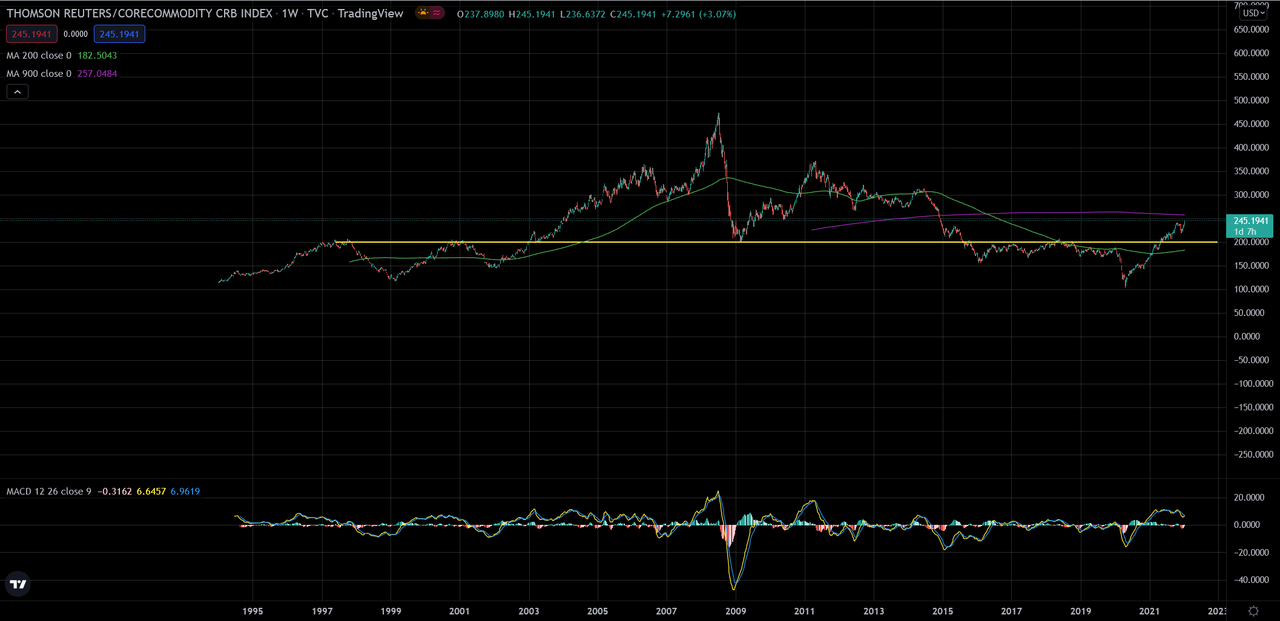 Edited by K Wave, 13 January 2022 - 09:11 AM.
The strength of Government lies in the people's ignorance, and the Government knows this, and will therefore always oppose true enlightenment. - Leo Tolstoy
---
---
<! --- START GOOGLE AD FOR TRADERS-TALK----!> <! --- NEW GOOGLE AD CODE FOR TRADERS-TALK --!> <! --- END GOOGLE AD FOR TRADERS-TALK----!>