"Seasonality" in weather is based on historical records.
Don't take a winter coat to Vegas in July. Buy trip insurance for a summer/fall cruise during hurricane season.
Little rain is typical in Seattle in June... however... Seattle could pick up nearly a month's worth of rain in 3 days.
Similar with market seasonality, especially treacherous in tumultuous news times,i.e.: covid, shortages, inflation & war.
So with that caveat, any rally next week could likely be short-able.
Mike Burk's June chart for the 2nd presidential year: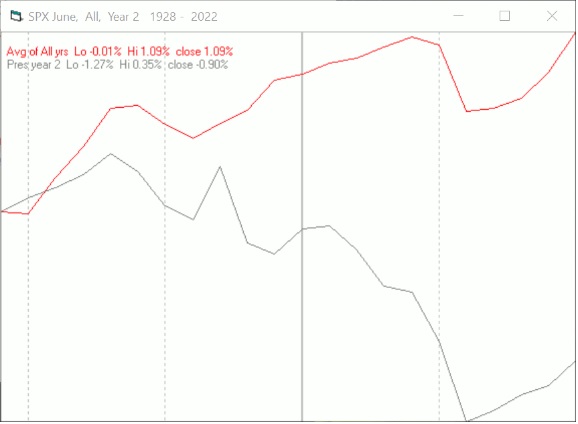 Edited by Rogerdodger, 04 June 2022 - 01:18 PM.