You can't say you weren't warned months ago.
Compare the 2008 crash to now.
See the "support box" retest and failure.
Compare the 14 week RSI similarity.
(A small rally could happen soon, (July seasonality has been very positive recently), but "positive" in a crash can be down slower, as in July 2008.)
Compare the 50 week MAs.
Compare the failed test of the 2006 top to the early 2020 top test, which we are at today.
Not to mention the huge MACD cross down.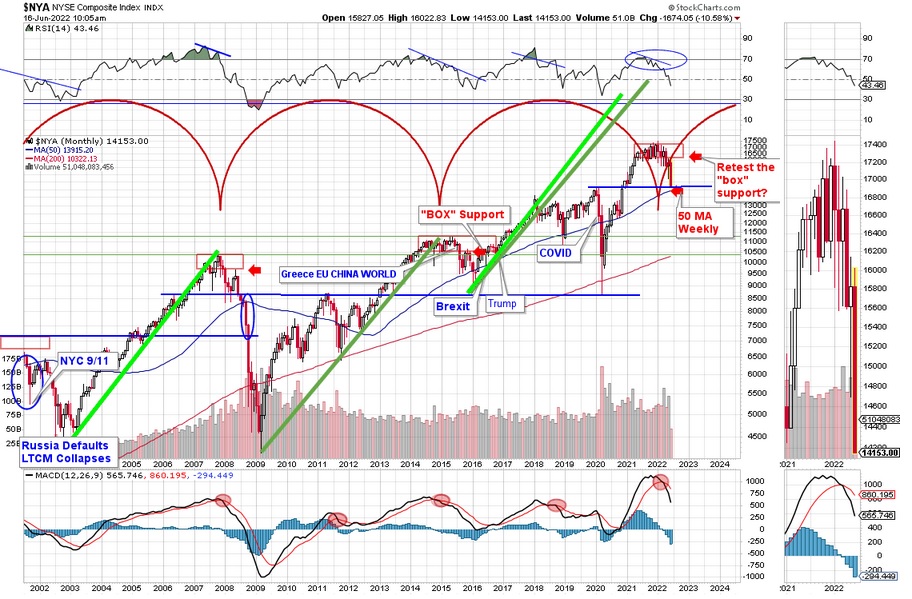 ;
;
Edited by Rogerdodger, 16 June 2022 - 09:41 AM.