July seasonality has been up for several years in a row recently.
$SPX was up over 9% this July.
However, you might want to be wary of August
Mike Burk's stats on the 2nd presidential year August are not positive, especially late August.
Stockcharts overall August going into September & October also looks weak. Stockcharts Seasonality LINK
PS: If you simply went "Away in May" this year and bought July 1st you would be ahead by 350 SPX points.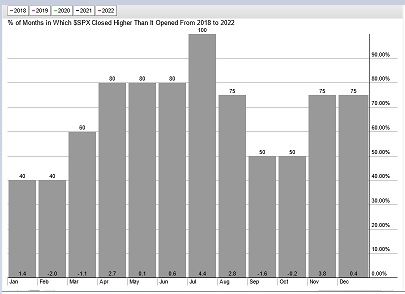 Edited by Rogerdodger, 30 July 2022 - 02:26 PM.