In a recent TV interview, an elderly widow said, "My IRA lost $400,000 in 2022!"
Queen Elizabeth had no comment.
Musk First Person Ever to Lose $200 Billion!
GLOBAL STOCKS LOSE $18 TRILLION IN ROUT!
STOCKS WORST YEAR SINCE '08... DEVELOPING...
FACEBOOK -65%... AMAZON -50%... GOOGLE -40%... APPLE -28%...
LIST: Biggest losers... Winners...
Housing Market Hangover...
New Fed research flags rising risk of recession...
Buffett surpasses Bezos in wealth...
Apocalypse now? Many turn to cash as hedge against chaos...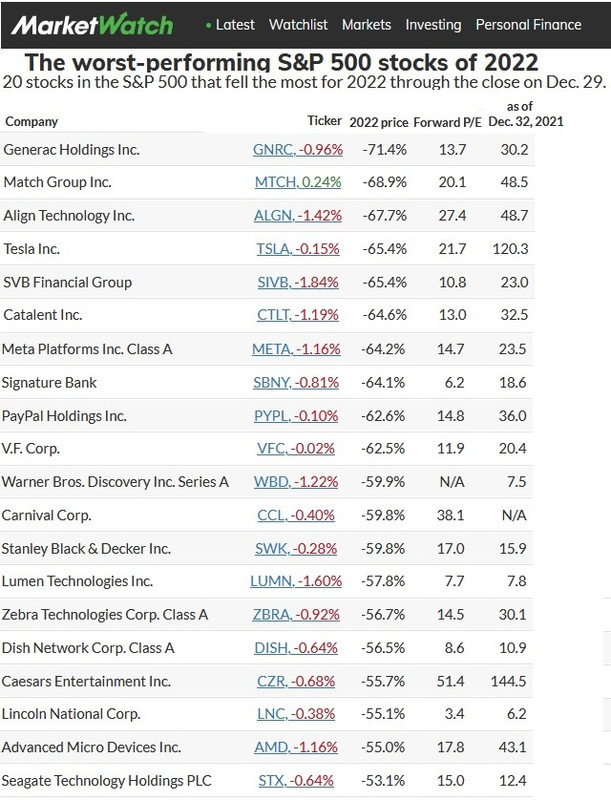 Edited by Rogerdodger, 31 December 2022 - 07:00 PM.