BluStar Market Insights Presents:
Morning Coffee, "Today Should Be The Top"
January 5, 2023 AM
  I believe they buy the dip, Support: near 3816 SPX first hour (actual low 3803), 7-8-8 TD Pattern = 23 TD top
and Low on Jan 18...No 5 TD Irregular Tag Low is Expected... Dr. Copper UP Nicely...
Ai Charlie says Jan 5-6 top. I don't think it will survive strong UE data Friday. "FED Speak" due today could be catalyst for last rise. Today is a major GEO top running into the full moon with the Sun trine Uranus.
Venus sq. Uranus on the next major GEO (Jan 17) should be a top, with the Sun conj. Pluto on the 18th and Mercury > Direct in Capricorn with the Sun and Pluto both in same sign should be the low.
Expecting at least 3212 SPX by Jan 18. 
Jan 3 was an 8-2 low, so at least two days up expected. Next low due Jan 10 - 11. Jan 11 could be both a low and a top. 6+10 = 16 TD low Jan 18.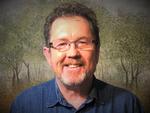 Edited by blustar, 05 January 2023 - 10:23 AM.