Morning Coffee: AM 1/26/23 The Stock Market is Flashing a BIG Fat Warning Sign!
                                                                                                                                                     Click on Chart to Enlarge
  SPX + 25, Dow +97 (they are shooting the generals again!).  SPX Hits LOG Downtrend Line Bisecting  January and March Top of 2022! 
Today marks an important Astro/Gann cycle! There have been many overlays since the Dow 30 made its top 8 TD's ago. There is an is a 4.5 mo. cycle working here (1/2 of a 9 month), plus the Annual (running about 54 weeks) and the 3 Year (4x9) Running ~2 weeks ahead of where it was concerning the Covid top.
The VIX is barely down here and also today represents either Jan 13 or 14, 2022 on the fractal (the Dow topped on Jan 13 this year!).
These cross currents are coming together to form an important low in Volatility today! This means that an important reversal top is due today or tomorrow (8-2 on the NDX, 8-1 on the SPX and 8 on the Dow 30 or add +1 TD on all)!. The next TLC lows are due Feb 6 & 7 on the SPX and on the NYSE Feb 10 and 12. There is a top due Feb 8. The 16 TD low is due on Feb 10.
The Transports are not confirming here and neither is the Dow 30. This looks like a blow off top and yesterday was the 4 TD low which easily can only command 1 TD, we are 5 TD's up off the 16+1 low last week. 
The astro aspect today is Venus semi-sextile Pluto, warning of a debt bomb about to go off as the tech trading public are throwing everything they can at these beaten down stocks. Next week on FED day, we have both the FED announcement and on the 54 week cycle puts it on the very next day when Putin announced his intention to invade the Ukraine. Feb 2 has Venus sextile Rahu, which goes with Uranus and the freedom movement world wide. "I have seen the enemy and it is us." Pogo 1970
So we have both issues. Germany is sending over Leopard 2 tanks and Biden is sending over Abrams tanks as Germany, France & Porshenko (of Ukraine) all but admit that the Minsk Accord with Russia in 2014 was all a ruse to arm the Ukraine against Russia!
Russian Times Article:
This is not the first time Baerbock has made waves with her position on the conflict. She told an EU gathering in Prague last August that she intends to deliver on her promises to Ukraine "no matter what my German voters think." 
Quoting Baerbock's words on Wednesday, Russian Foreign Ministry spokeswoman Maria Zakharova said the West just keeps admitting that they had been planning the current conflict for years.
"If we add this to Merkel's revelations that they were strengthening Ukraine and did not count on the Minsk agreements, then we are talking about a war against Russia that was planned in advance. Don't say later that we didn't warn you," Zakharova insisted.
Former German chancellor Angela Merkel told German media in early December that the 2014 ceasefire brokered by Berlin and Paris was actually a ploy to "give Ukraine valuable time" for a military build-up. Former French president Francois Hollande has confirmed this, while Ukraine's leader at that time, Pyotr Poroshenko, openly admitted it as well.
Russia's operation in Ukraine was a "forced and last-resort response to preparations for aggression by the US and its satellites," former Russian president Dmitry Medvedev  claimed on Monday.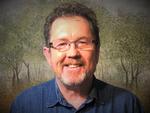 Edited by blustar, 26 January 2023 - 11:20 AM.