Whistling past the graveyard...
Drudge:
World watches in disbelief and horror as USA nears possible default...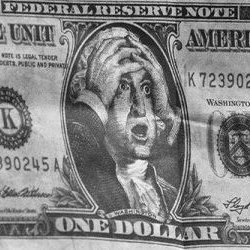 Debt Limit Talks Hit a Snag as G.O.P. Declares a 'Pause'

Negotiations between top White House and Republican congressional officials over a deal to raise the debt limit hit a snag on Friday when the G.O.P. point man said it was time to "press pause" on the talks, complaining that President Biden's team was being unreasonable and no progress could be made.

It was a setback in the effort to reach an agreement to avert a default before a June 1 deadline, though it was not clear whether the delay was a tactical retreat or a lasting blow to chances of getting an agreement.
Edited by Rogerdodger, 19 May 2023 - 01:14 PM.