Mortgage Rates Hit 7.09%, Highest in More Than 20 Years
Treasury yields hit 15 year high, causing pain for stock-market investors...
TLT AT 93!
"The increase extends a lengthy stretch of high borrowing costs that has slowed the housing market to a crawl. This marked the first time since last fall that the rate on a 30-year, fixed-rate mortgage rose above 7%. A year ago, rates were around 5%."
Imagine all of the unemployed construction workers plus the hundreds of thousands crossing the border to find work...
Local shopping centers are nearly vacant as online shopping rules the day.
I guess we will all be delivery drivers for Uber &FED-UPS or...
Walmart raises full-year earnings forecast as grocery, online growth fuel higher sales
WMT: https://schrts.co/evtUSbZa
Today AT HD, I saw an 8 foot section of wooden privacy fence priced at $100! That's before you buy the concrete and posts.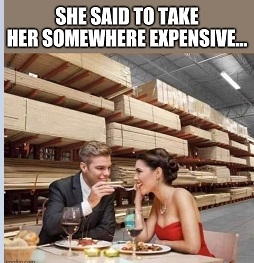 Edited by Rogerdodger, 18 August 2023 - 01:24 PM.