Wife Leaves Husband After He Refused to Sell Bitcoin at $60K and Bought the Dip... now AT $49,744.6
"bitcoin mooning can be a wife changing event."
Be careful out there. Easy come easy go.
At least you get free drinks in Vegas.
Maybe even a show to see Tape Face  or PIFF the Magic Dragon.
Compulsive gambling - Symptoms and causes - Mayo Clinic
Signs and symptoms of compulsive gambling (gambling disorder) include: Being preoccupied with gambling, such as constantly planning how to get more gambling money. Needing to gamble with increasing amounts of money to get the same thrill. Trying to control, cut back or stop gambling, without success.
Gambling can stimulate the brain's reward system much like drugs or alcohol can, leading to addiction. If you have a problem with compulsive gambling, you may continually chase bets that lead to losses, hide your behavior, deplete savings, accumulate debt, or even resort to theft or fraud to support your addiction.
Compulsive gambling is a serious condition that can destroy lives.
https://www.investin...ypto/currencies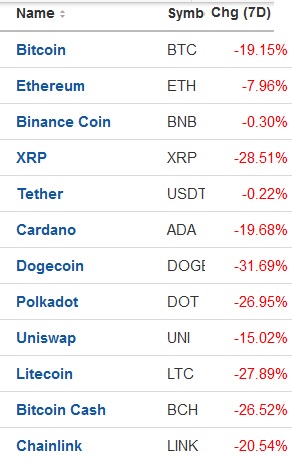 Edited by Rogerdodger, 23 April 2021 - 09:33 PM.