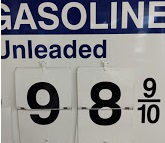 As DaCheif would say: "U R Welcome"
Today's News:
WEEKEND: AIR TRAVEL BOOM
GAS HITS 7-YEAR-HIGH
My forecast:
Rogerdodger Posted 18 December 2020 - 12:43
This will take some fuel too: Planning a trip for next year? You're not alone.

 

"Leisure travel in 2021 is going to be thunderous."

"masses of travelers in the summer of 2021 are expected, with a swell expected to stretch into the end of the year and beyond."

"We are taking an unprecedented amount of business now for 2022 "It's just amazing how far in advance people are booking."

"A travel executive that sells cruise, villa and resort vacations says "I think it's going to be thunderous."
Oexchaos Posted 18 December 2020 - 03:54 PM
Yeah, I think I'd want to be long

gasoline

.
Rogerdodger Posted 04 February 2021 - 10:13 PM
Bill pushing Biden to declare national climate emergency: 'We are out of time'
"to redirect military funds to build clean energy systems, marshal private industry for clean technology manufacturing, generate millions of high-quality jobs and finally put an end to dangerous crude oil exports."
Rogerdodger: Posted 20 April 2020 - 05:17 PM
U.S. crude oil futures for May plummet to minus $37 — lowest price in history

2 months ago I thought that UCO at $10 was a deal. Today it closed at $1.35

 
From April's $1.35 to today UCO "topped off the tank" at @ $66!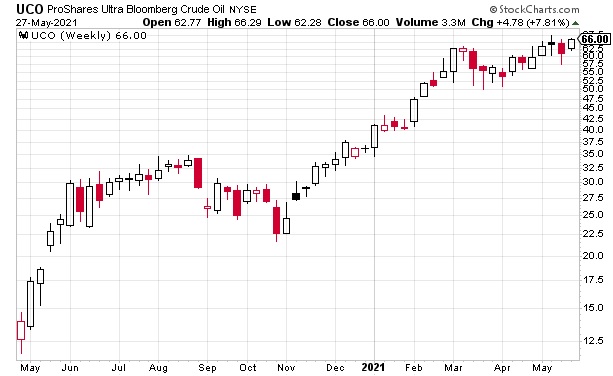 Edited by Rogerdodger, 27 May 2021 - 06:32 PM.