Man I get tired of doing all the work around here.
Started by
Rogerdodger
,
May 27 2021 06:17 PM
LOL!
Posted 02 June 2021 - 03:10 PM
Record volume of 3.5 million shares, new 52-week highs.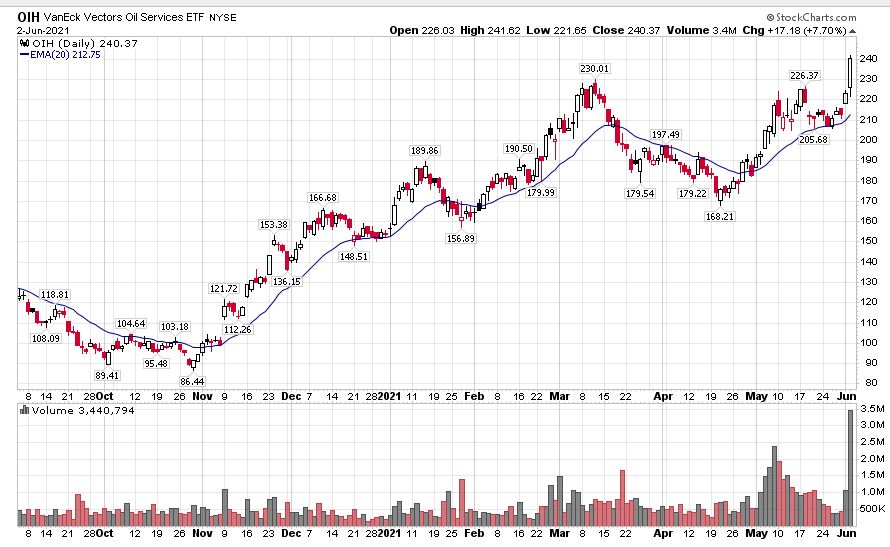 ---
Posted 02 June 2021 - 07:05 PM
OIH record volume today, could be the start of a long term trend change.
Edited by PrintFaster, 02 June 2021 - 07:05 PM.
---
Posted 02 June 2021 - 09:04 PM
Sometimes the most obvious is the most ignored... c'est la vie
"If "ifs" and "buts" were candy and nuts, wouldn't it be a Merry Christmas?" seems to be attributed to Don Meredith
Howard Cosell: "If Los Angeles wins, it's a big one, but San Francisco is still very much in it."
Don Meredith: "If ifs and buts were candy and nuts, we'd all have a merry Christmas."
Howard: "I didn't think you'd remember that old canard."
Don: "Is that what it was?"
PS: that big volume often is a harbinger of a turn, short term at least. Maybe just a day: gap up and finish lower?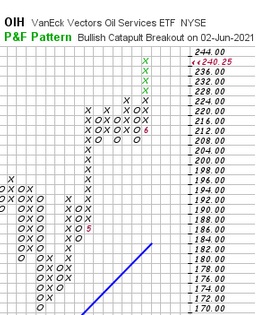 Edited by Rogerdodger, 02 June 2021 - 10:55 PM.
---
---
Also tagged with one or more of these keywords: LOL!
<! --- START GOOGLE AD FOR TRADERS-TALK----!> <! --- NEW GOOGLE AD CODE FOR TRADERS-TALK --!> <! --- END GOOGLE AD FOR TRADERS-TALK----!>