Here is the real disease from China:
Free Speech and free thought are not allowed in China, now slowly being taken away worldwide.
Our keepers' motto is:
"NEVER LET A GOOD CRISIS GO TO WASTE" in implementing their scheme to remove our  unalienable rights.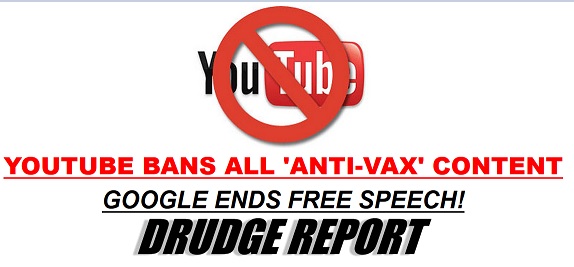 YOUTUBE BANS ALL 'ANTI-VAX' CONTENT
GOOGLE ENDS FREE SPEECH!
Even Robert F. Kennedy Jr.'s account is suspended.
Sydney warns unvaccinated face total social isolation INDEFINITELY when lockdown ends...
UNITED AIRLINES Firing Employees Who Refuse Shot...
POLL: Virus fears linger after inoculation...
Biden Order Mandate Enforcement With Up To $700,000 Fine...
NBA STARS PUSH BACK...
Vatican Cracks Down; What would Jesus say?
"What would Jesus say?"
I don't know but it better be the "allowed" speech or he will get cancelled again!
Edited by Rogerdodger, 29 September 2021 - 11:06 AM.