Please note that the time axis has been adjusted this week to provide better analytical insight moving forward.
It turned out to be a choppy, nearly uneventful holiday shortened OPEX week of trading as the major market indices finished on Thursday with an average weekly loss of -.88%, with the NASDAQ Composite Index being the weakest link with a loss of -2.63%, while the S&P 600 Small Cap Index balanced things out on the plus side with a gain of +.90%.

Looking over our standard array of cumulative breadth charts shows that both the equity and interest rate sensitive areas of the marketplace continue to show weak internals as we start the week ahead. Earth related commodities continue to do well though as both the Energy Sector and Precious Metals advance/decline lines maintain their pattern structures of higher lows and higher highs. We also saw new all time highs registered last week in the Bombay advance/decline line, while the CAC, DAX and FTSE advance/decline lines continue with a more neutral bias as things continue to evolve over in the Ukraine.

So with the BETS holding steady with a -15 reading, investors continue to stand aside, while traders thoroughly enjoyed last week's "hit and run" whipsaw action. Looking at the short term trend of money flow, as measured by both the breadth and volume McClellan Oscillators, and we see that all begin the week in negative territory after providing obligatory snapbacks up to or toward their zero lines on Wednesday. The NYSE and NASDAQ Open 10 TRIN's are neutral overall, while put/call option ratios showed very little analytical changes from the week before. With implied option volatility premiums now beginning to be squeezed when using the Bollinger Bands tool with a 20 day SMA, this would indicate that a large, decisive move in prices is not too far away from being realized. With all this as a backdrop then, let's continue to trade with a disciplined, defensive posture for the week ahead, with investors now looking to exploit any sector related weaknesses on any hard breaks to the downside.   

Have a great trading week!
US Interest Rates: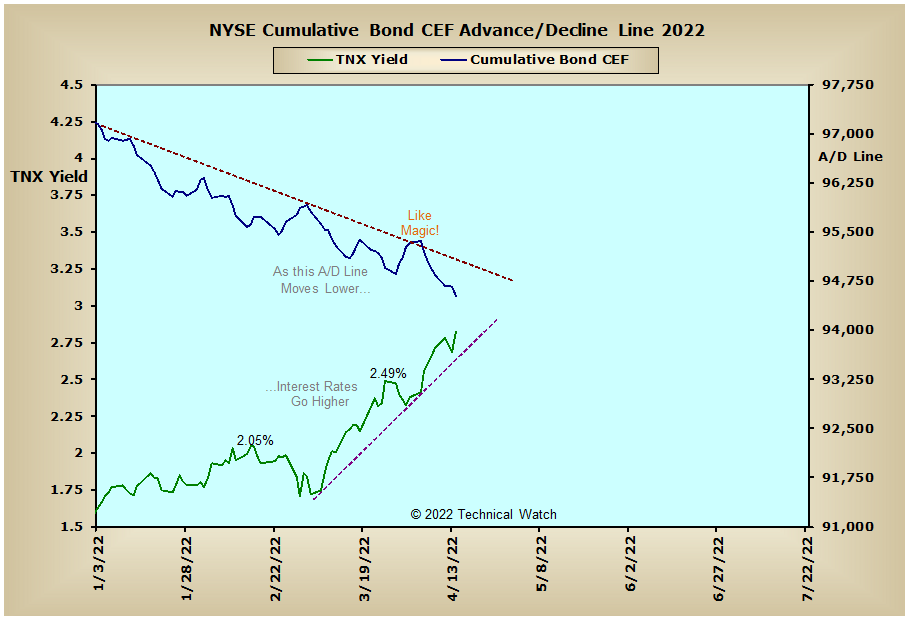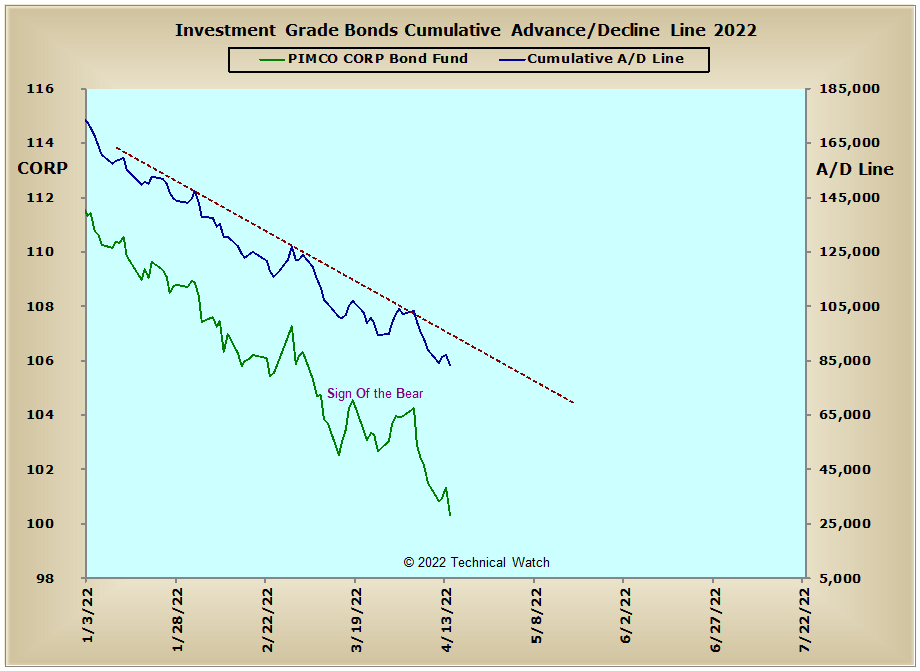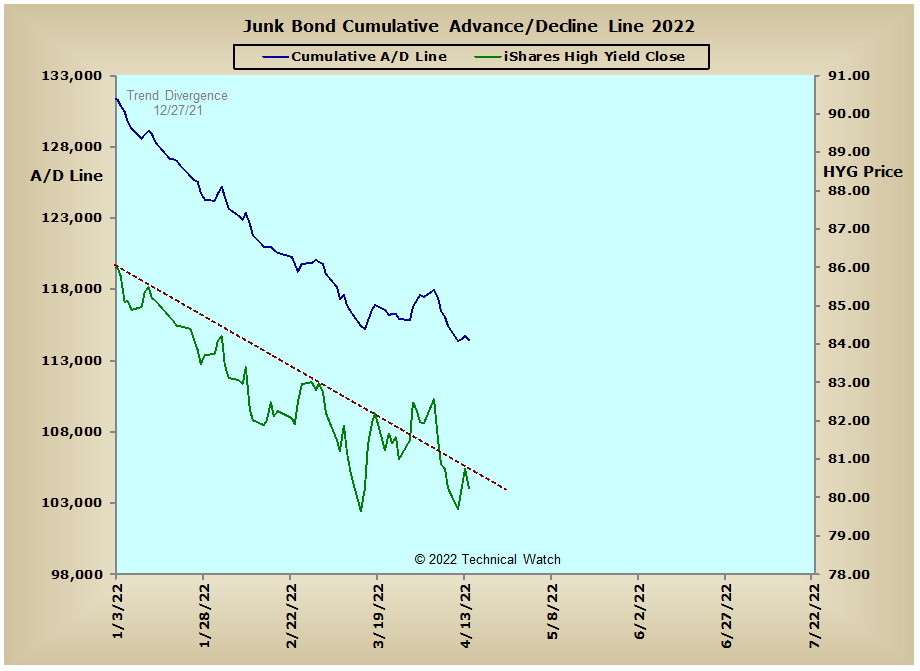 US Sectors: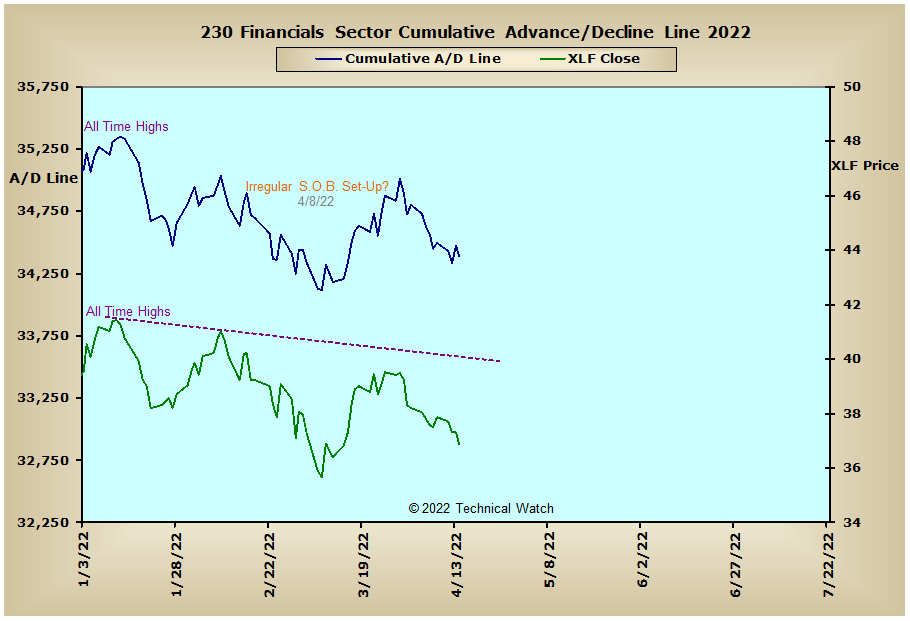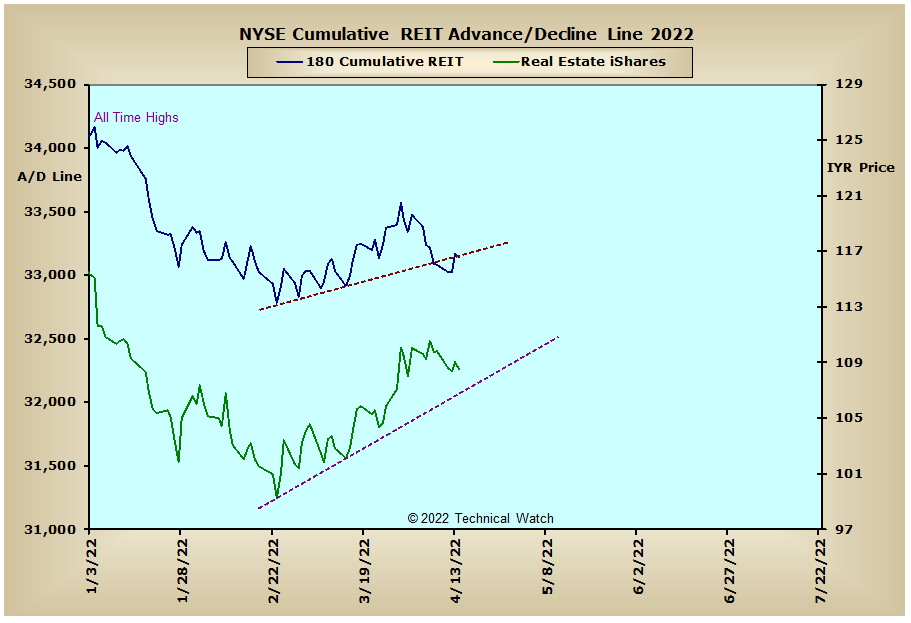 Precious Metals: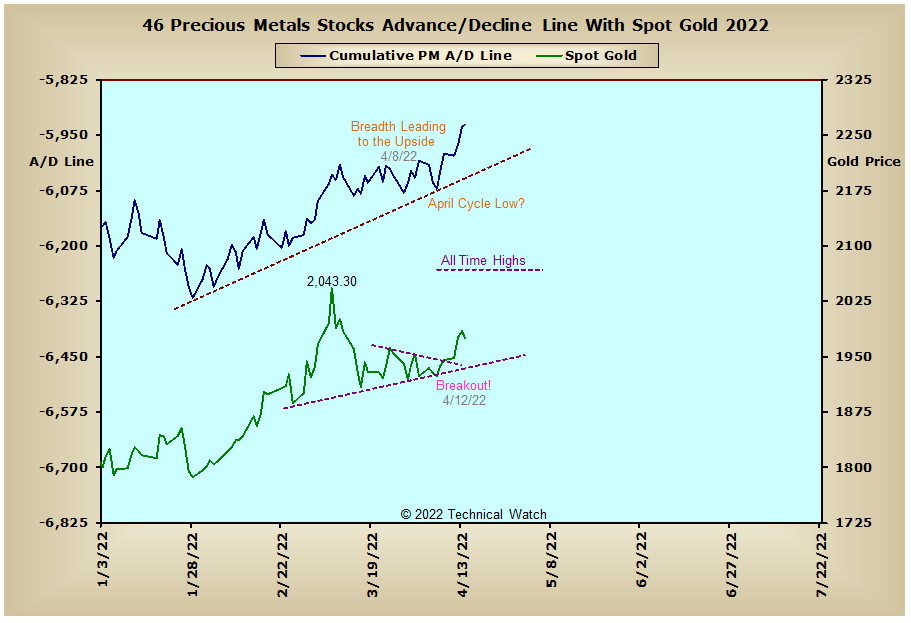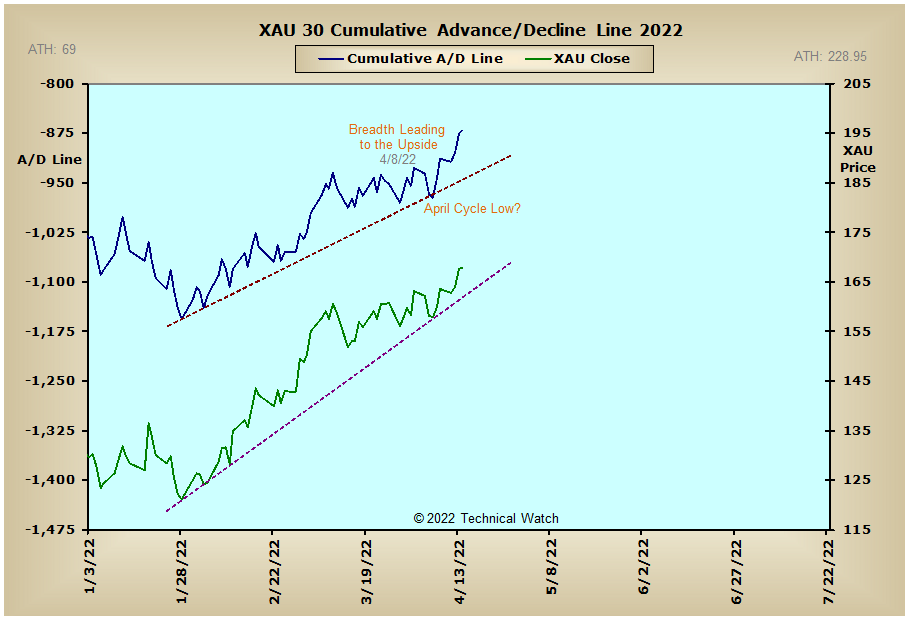 Australia: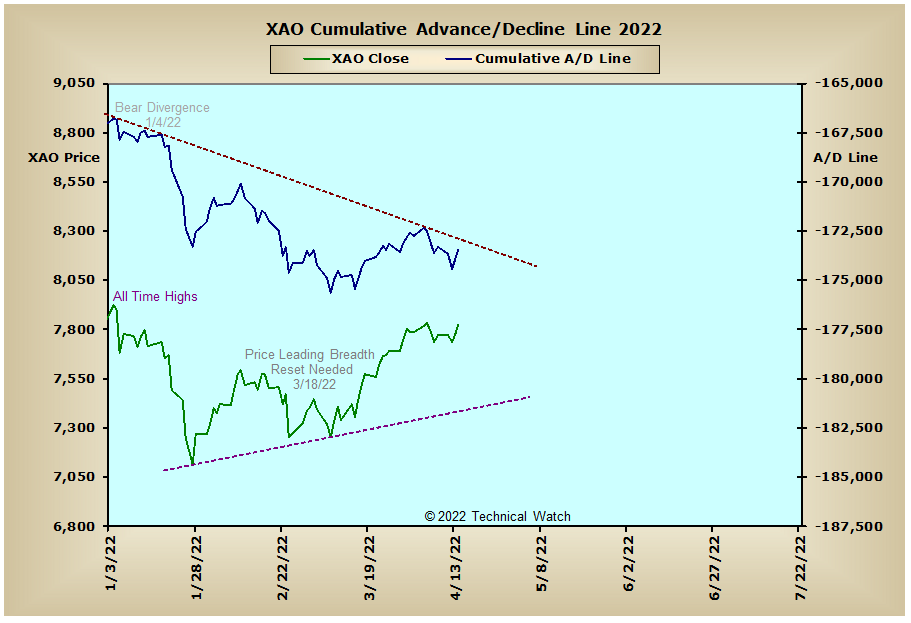 England: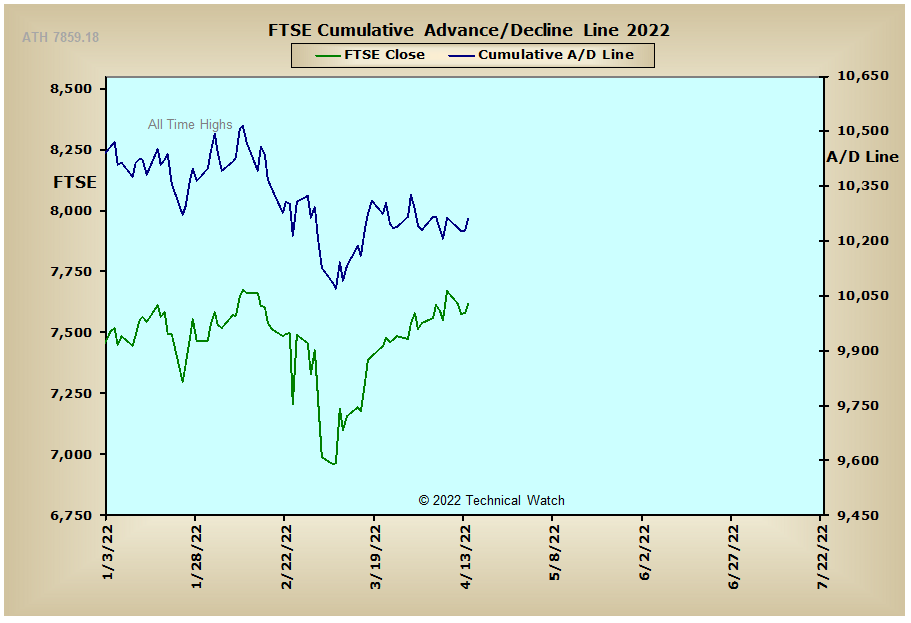 France: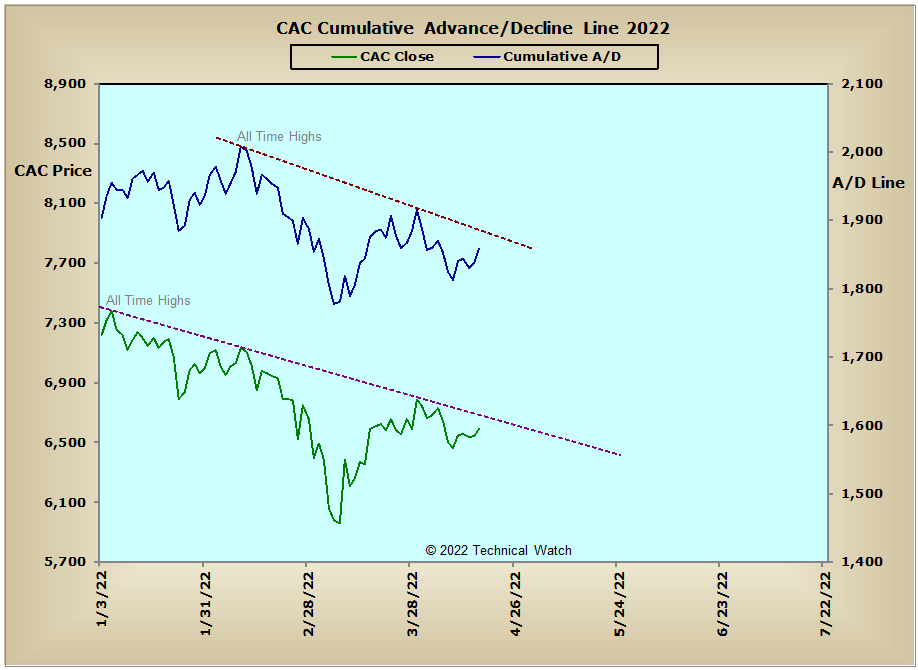 Germany: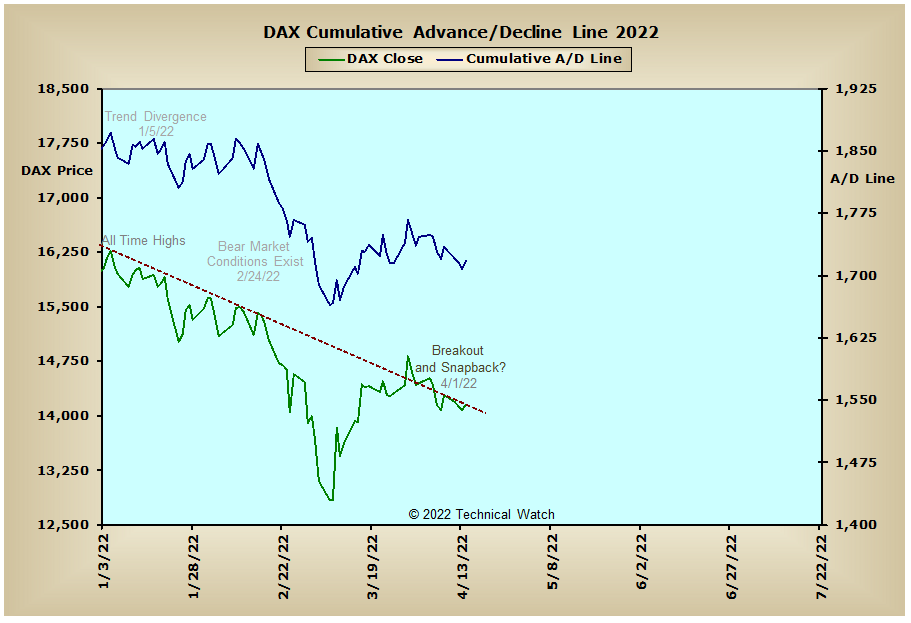 India: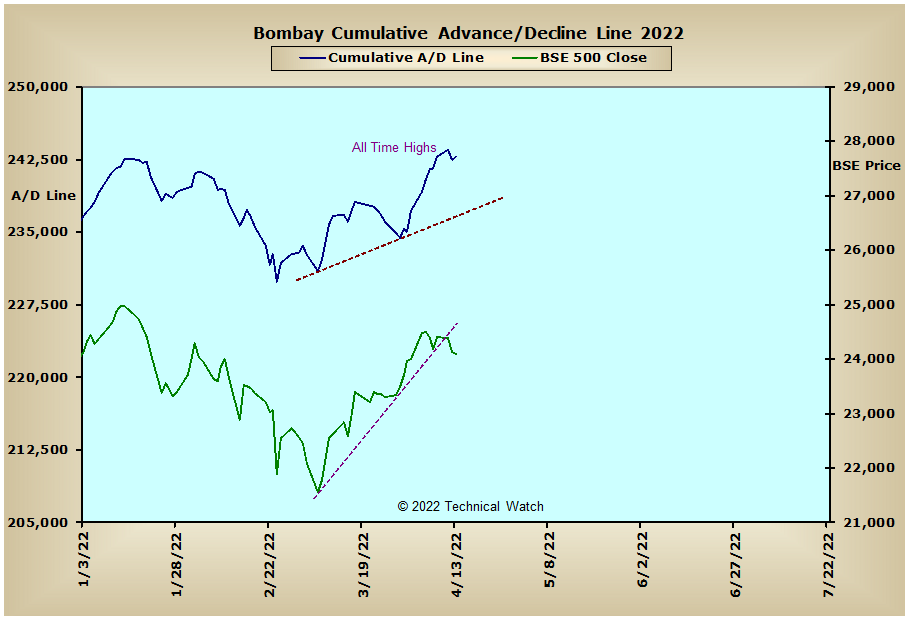 Edited by fib_1618, 22 April 2022 - 05:47 AM.