After trying to form a tradable bottom early in the week that culminated with a strong FED induced relief rally into Wednesday's close, equities reversed with just as much authority to the downside on Thursday to finish off on Friday with only a small average loss of -.60%, with growth stocks doing the majority of the damage as the interest rate on the 10 year note climbed above our minimal upside target of 3%.

Looking at this week's array of cumulative breadth charts shows that the trend of tops beneath tops and bottoms below bottoms continues to control the directional flow of money at this time. As long as this continues, bear market conditions will apply which will include sharp and short counter trend moves to keep the majority from recognizing this same path of least resistance. The interest rate sensitive advance/decline lines continue to move at a 45 degree angle to the downside at this time. This would again suggest that still higher interest rates are likely over the next few months, and this will add to the unyielding downside pressure in stocks as the liquidity punch bowl is taken away from the longer term bullish party. Climbing interest rates are also act as Kryptonite to gold and silver of which we can see in the current directional bias of both the Precious Metals and XAU advance/decline lines. Those believing that higher inflation means higher gold and silver prices will be disappointed to learn that precious metals only rise on inflationary expectations and not when these same forecasts are finally realized.

So with the BETS easing off a bit this week to a reading of -50, market participants continue to trade the equities with a bearish bias. After peaking above their zero lines on Wednesday, all of the breadth and volume McClellan Oscillators begin on Monday in negative territory with the sole exception of the NDX volume MCO which has a reading of +1. On an intermediate term basis, we see that all of the breadth and volume McClellan Summation Indexes are now unanimously below their zero lines as well. Although Friday's reading in the NYSE Open 10 indicator continues to suggest a highly "oversold" marketplace at 1.17, it is becoming more and more worrisome for the bulls that the last four readings, over the last 45 days, at just below and above 2.00 isn't providing enough capitulation to build an internal foundation from where stock prices can rally off from in the future....a trait that "something different" is going on at this time. The 10 day moving average of put/call ratios are now at levels not seen since the COVID crash of 2020, while implied put option volatility remains elevated. With greater than 70% of stock prices that trade on the NYSE now below their daily "Trinity" EMA's (20/50/200), along with the continued negative flow of investment capital and various breaks of horizontal price support on many of the major indexes, the week ahead has all the ingredients necessary for a "crash like" sequence to take place with just the right push. With all this as a hostile proxy then, let's continue to walk the bearish path of least resistance for the week ahead, with any type of capitulation event of better than 7-10% providing for an exit point of already opened short positions. 

Have a great trading week!
US Interest Rates: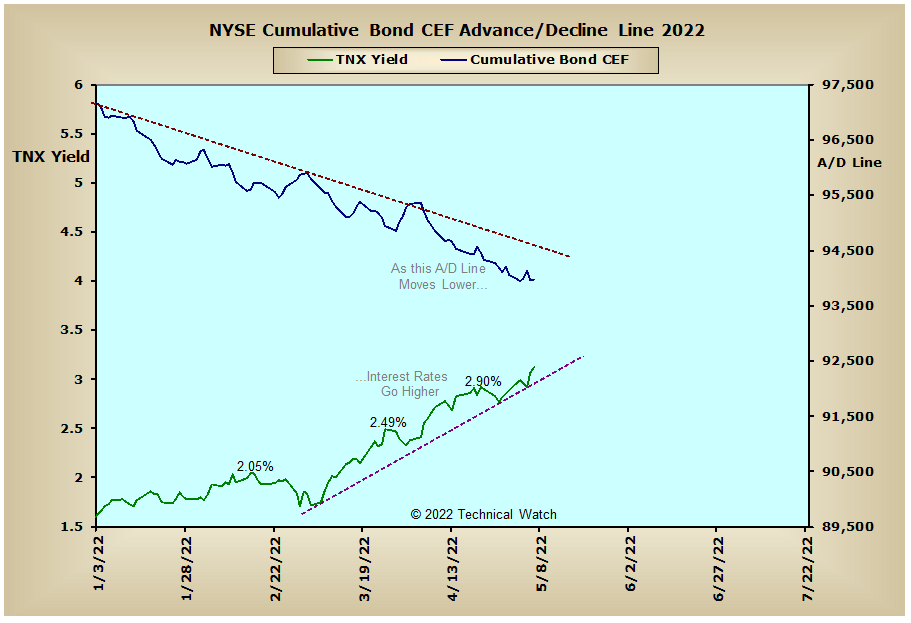 US Sectors: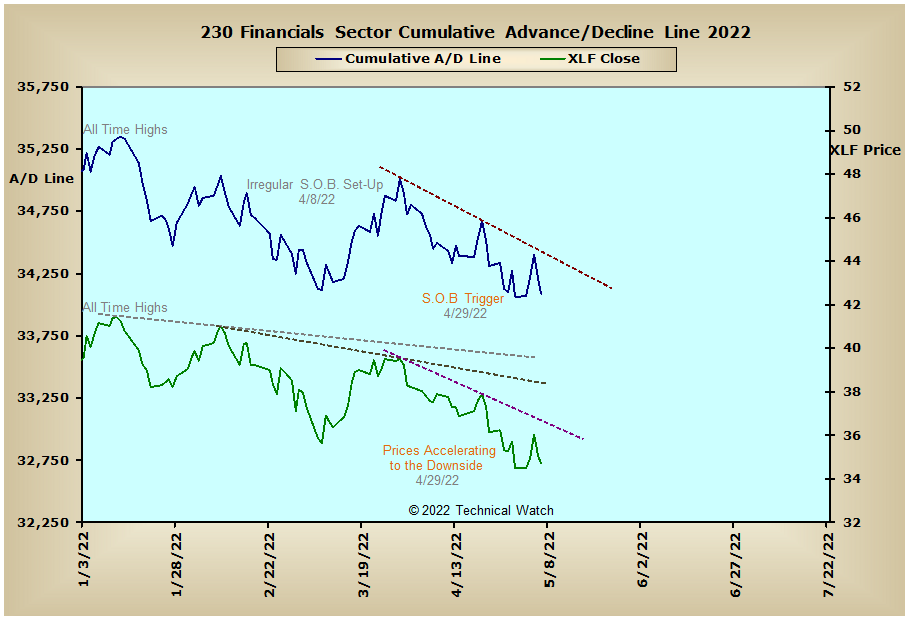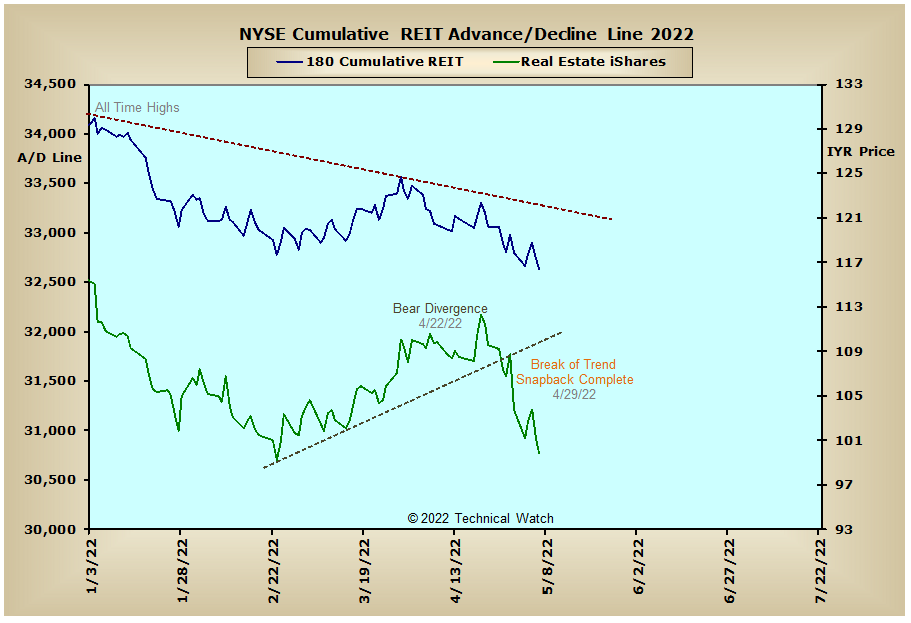 Precious Metals: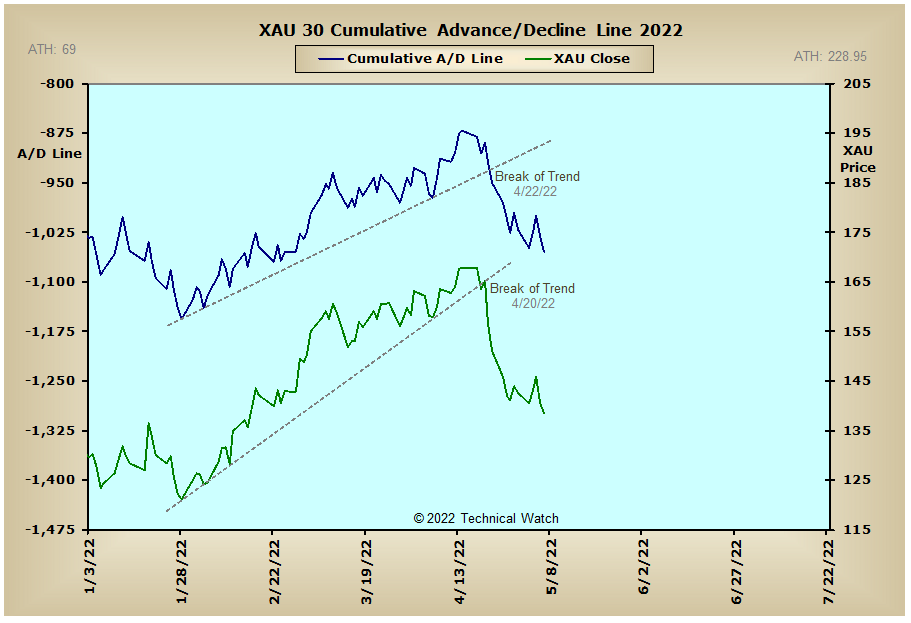 Australia: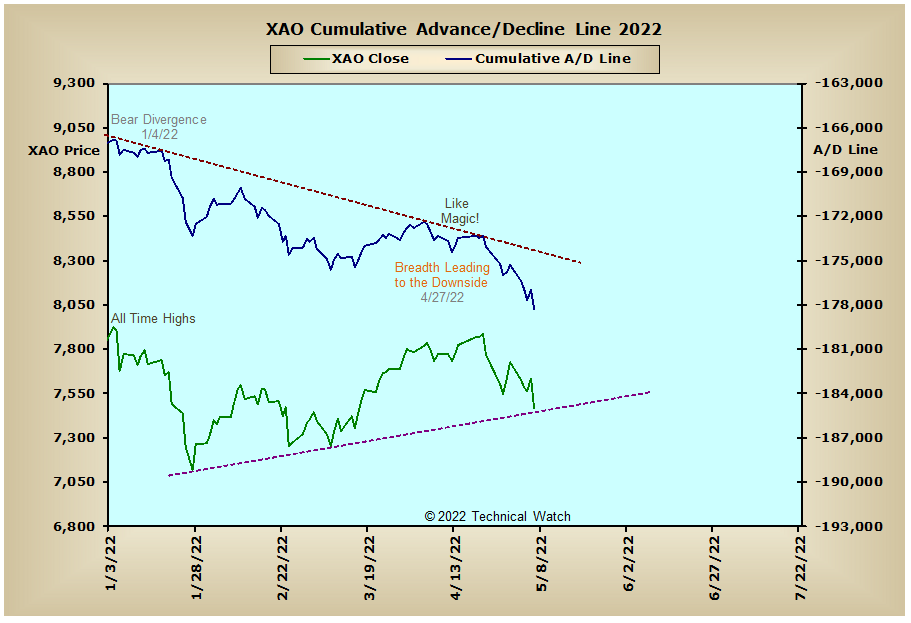 England: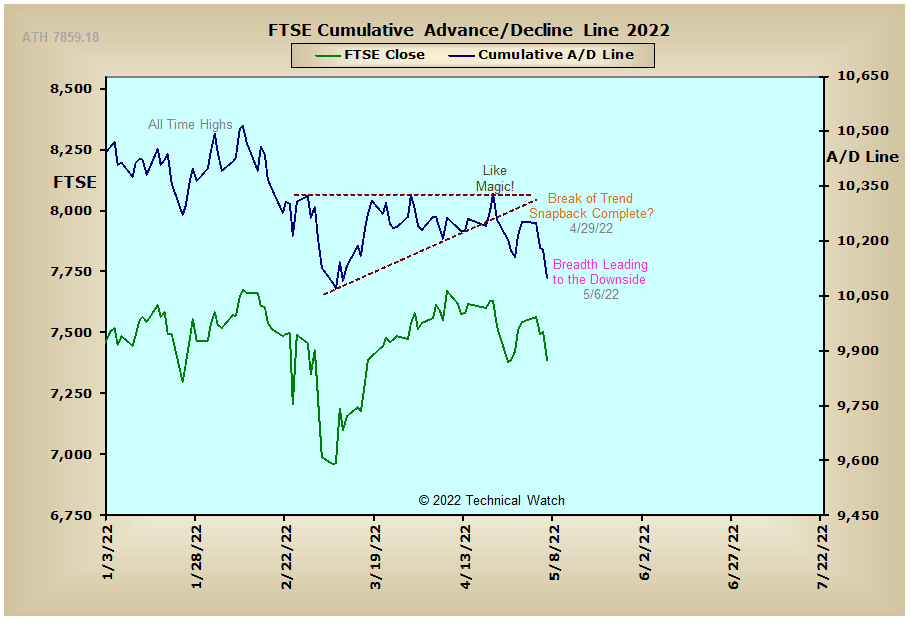 France: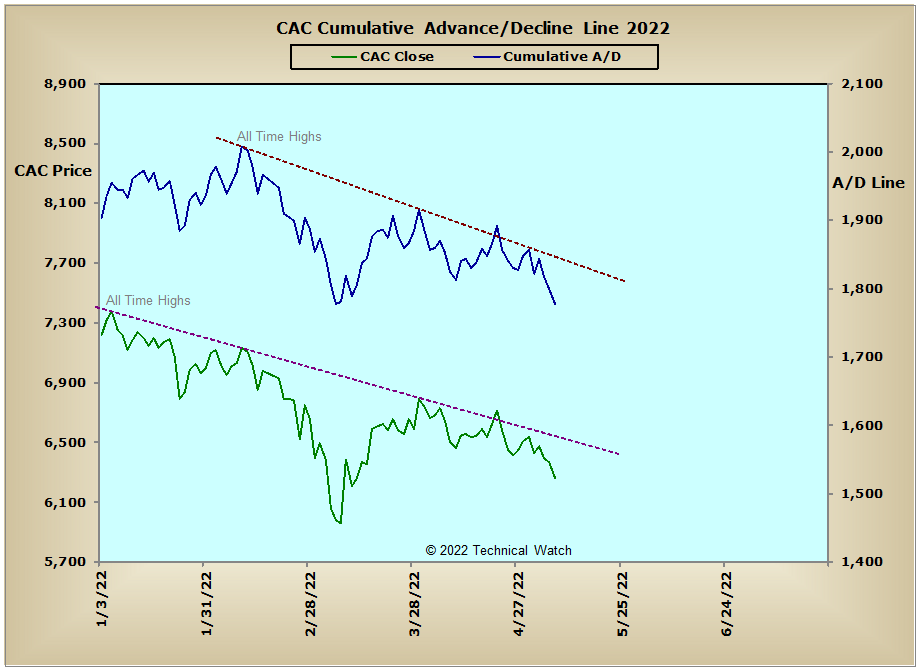 Germany: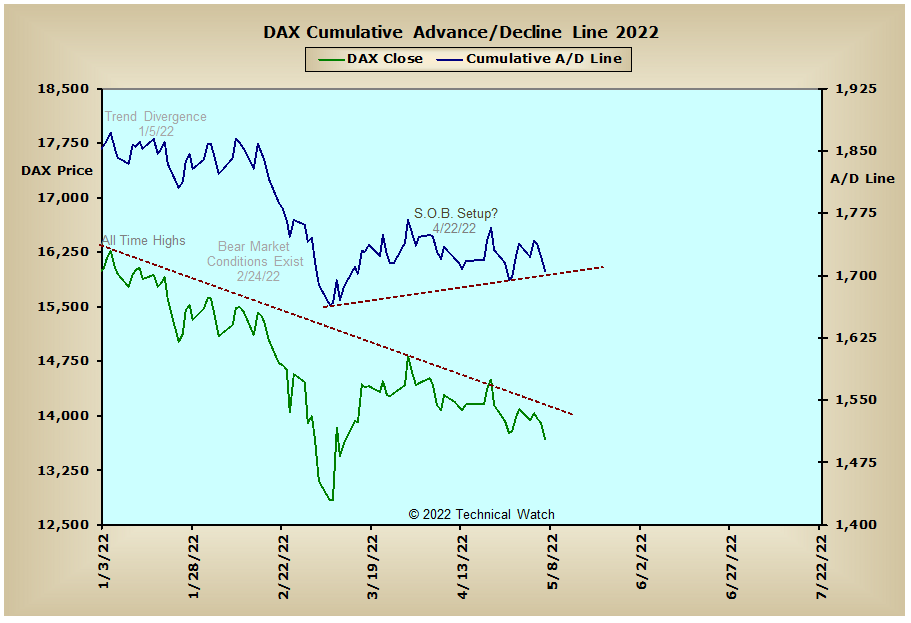 India: