Honestly, I forgot this chart that I drew in late June until I saw it again tonight.
It seemed to pinpoint today's rally months ago.
It uses the MACD of the $NYUD (seen in bottom indicator chart).
MACD highs of $NYUD are marked and then measured to $NUYD low to estimate a conclusion date to the "Magic T".
Twin lows such as we had in mid June are marked from the center point of the two.
I admit that there can be more nuances to Magic T Theory, but I'm a simple horse shoes and hand grenades type of guy.
For more info, see: https://ttheorygroup.science.blog/
A place for the old and slow to reach investment decisions, dedicated to the teachings of Terry Laundry
PS: Ignore today's $NYUD as these numbers are likely not final.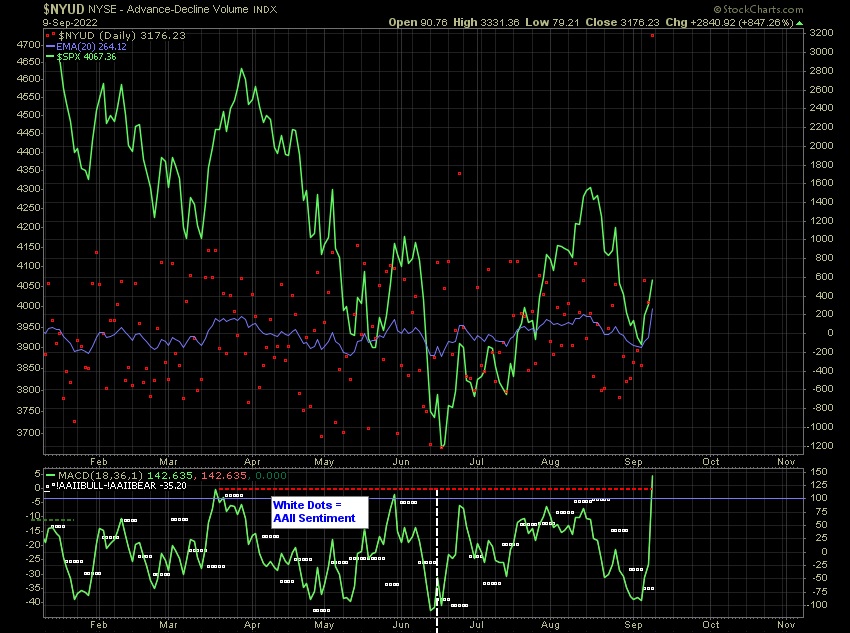 Edited by Rogerdodger, 09 September 2022 - 08:45 PM.