After showing some follow through to the upside of the previous week's strength, the major market indices finally made an about face on Wednesday and into Friday's closing bell in an effort to work off its highly "overbought" levels at or around their respective 200 day EMA. When all was said and done, equity indexes finished lower for the week by an average of -1.38% with the NASDAQ Composite Index leading the way as it gave back -2.62%.

Looking over this weeks standard array of cumulative breadth charts shows that many had their largest pullbacks since early July. Interest rate sensitive issues also showed weakness as both the Investment Grade and Junk Bond advance/decline lines found strong horizontal pattern resistance at their end of May peaks. Any further short term weakness in the debt asset class is going to have a negative affect on stock prices as we go into the 4th quarter of 2022. The pullback in bond and note related issues also put renewed downside pressure on both the Precious Metals and XAU advance/decline lines as they now look to be impulsing to the downside as rising interest rates acts as Kryptonite to this asset class. Overseas markets also saw pullbacks as well last week, but all remain with bullish intermediate term pattern structures at this time.

So...with the BETS taking it on the chin to a reading of -35, traders and investors are back to working with a defensive bias. Looking at both of the breadth and volume McClellan Oscillators, and we see that many finished on Friday back below their respective zero lines. This is an indication that the willing buyers have now run out of fuel and that "engine shutdown" of this rising pattern sequence in prices has now occurred, although, the generated momentum of such classic physics mechanics is still yet to be realized. This should then carry the current rally in equities into our anticipated topping forecast of mid September where the price highs of April are now the likely targets. Both the NYSE and NASDAQ Open 10 TRIN's finished on Friday slightly above neutral at .92, with overall sentiment currently balanced, and put/call ratios showing quick reaction to the buying of index puts at the end of the week. With the great majority of the MCO components still in positive territory, the short term expectation is for the development of correctional price sequences (trading ranges and/or triangles) for the rest of the month of August as vacation related volume continues to dry up. With many MCO's at or near their zero lines as we start the week ahead, we should also look for an obligatory technical bounce as soon as Monday before we see all of the MCO's move into negative territory later in the week. Based on all this then, it would probably be more prudent for investors to just stand aside for the week ahead, while traders and scalpers can continue with their day to day "hit and run" trading strategies.

Have a great trading week!
US Interest Rates: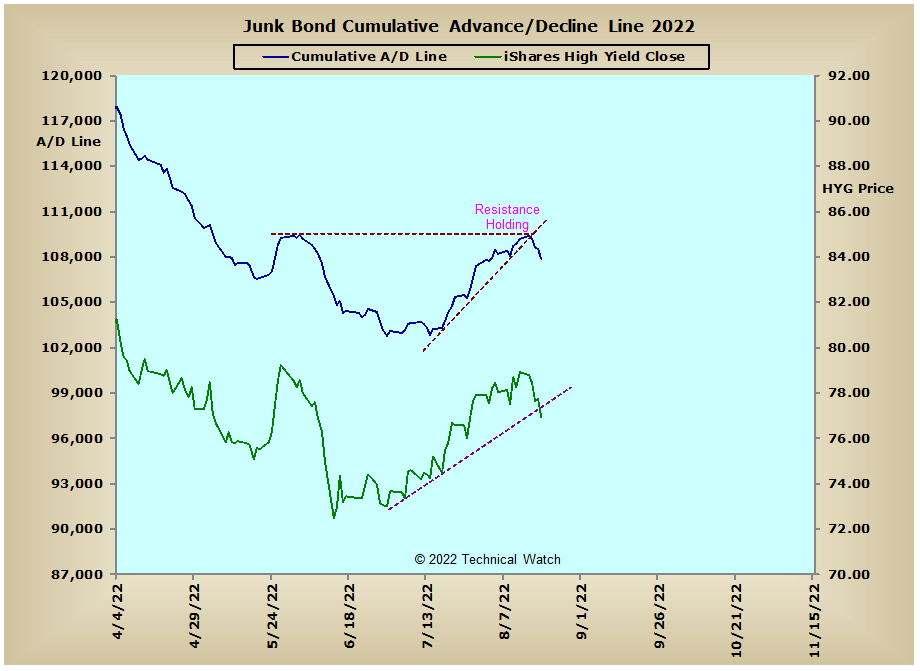 US Sectors: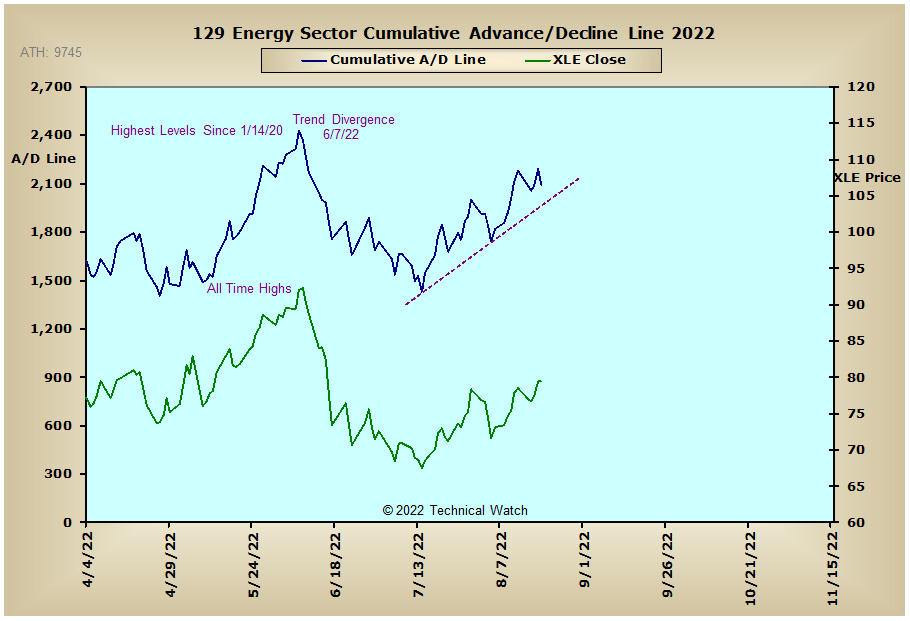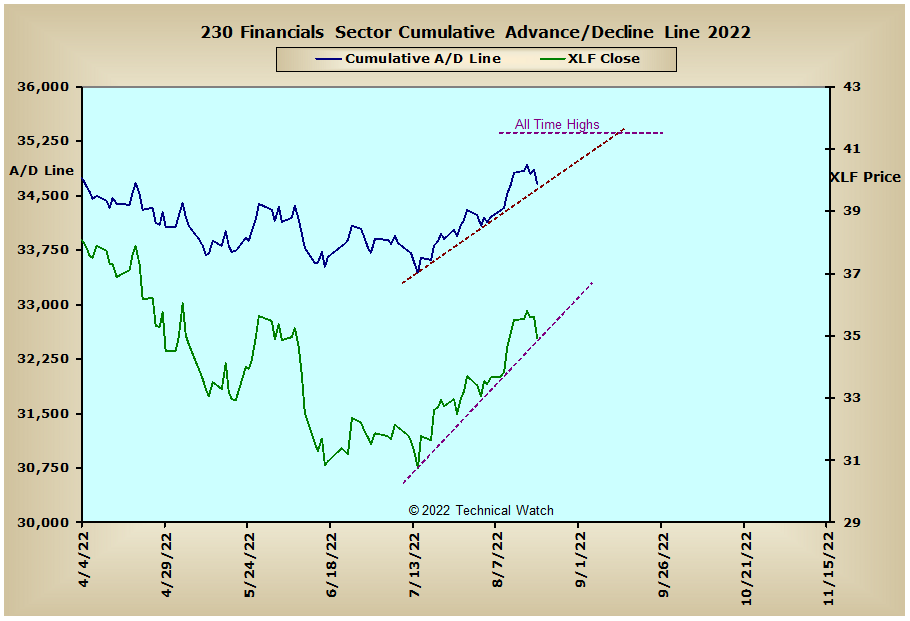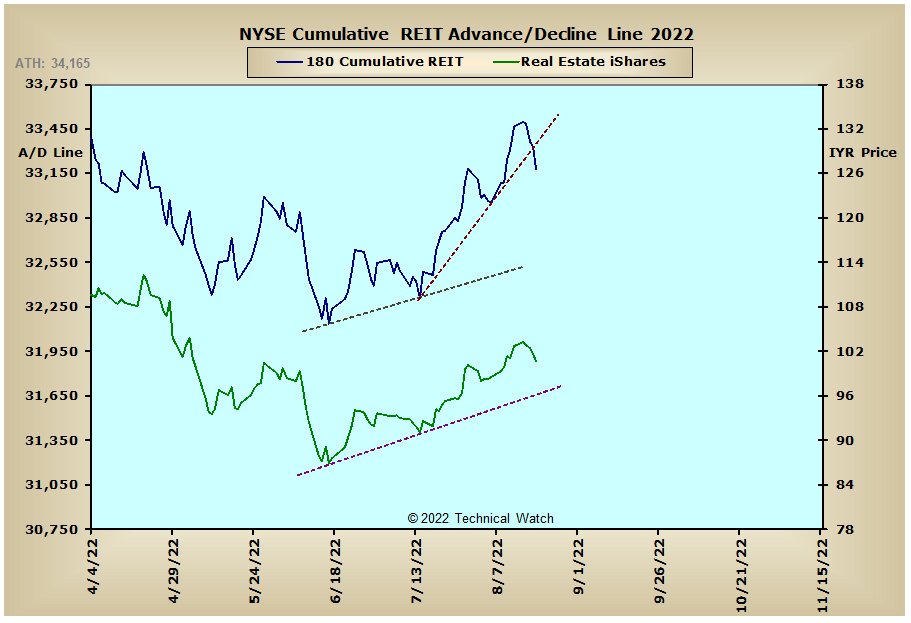 Precious Metals: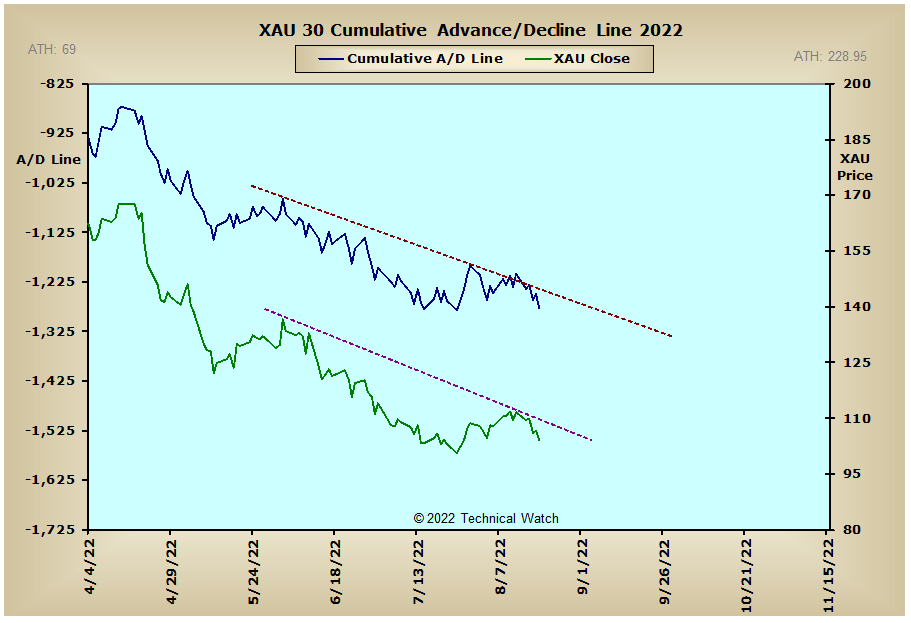 Australia:




England: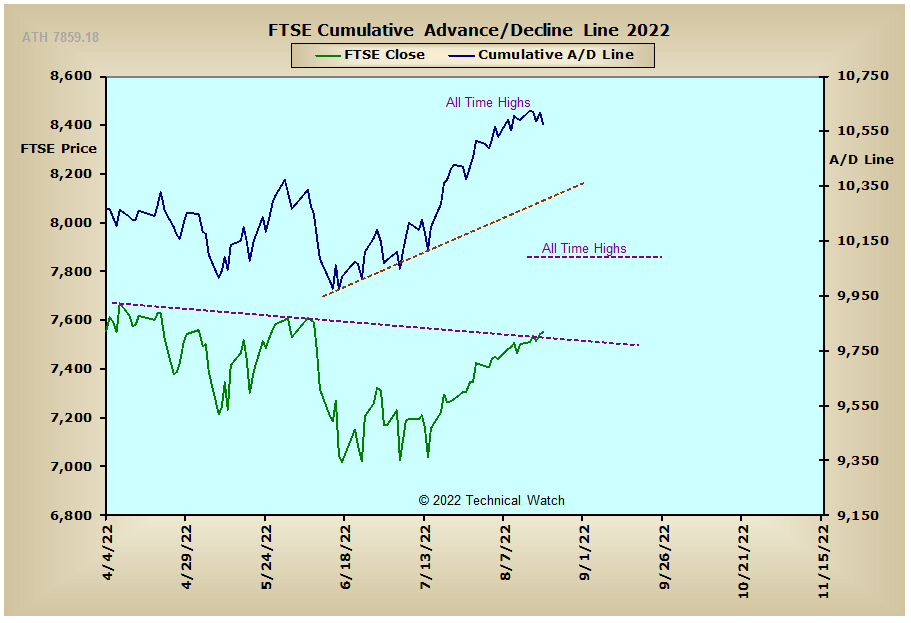 France:




Germany:




India: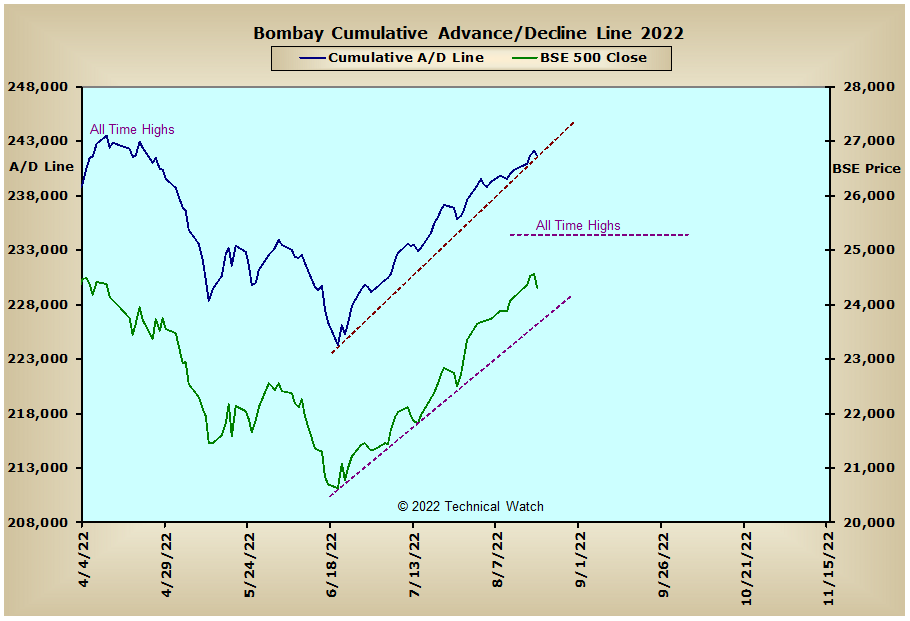 Edited by fib_1618, 26 August 2022 - 05:09 AM.