Global WARMING Update:  20 - 40 degrees below normal!
April 14, 2020
Please disregard any influence that our weakening Sun may have on earth's climate and weather and it's effect on global health.
Solar activity does not fit the Globalist's agenda.
So much for the "World is on fire, in case you didn't notice (Boomer)" as "Expert" teenager Greata condescendingly says.
Déjà vu all over again as 2019 saw the all time low temperature for April 15!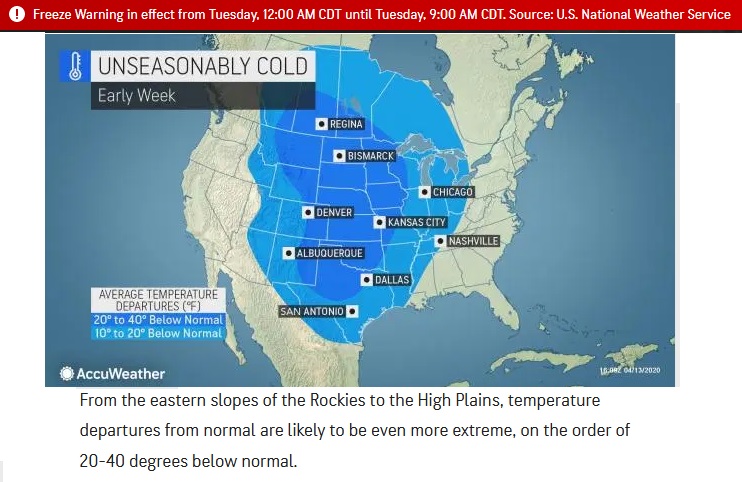 Edited by Rogerdodger, 13 April 2020 - 05:02 PM.